Apocalypse Lala - color
Apocalypse Lala - color
Apocalypse Lala - color
by
Panur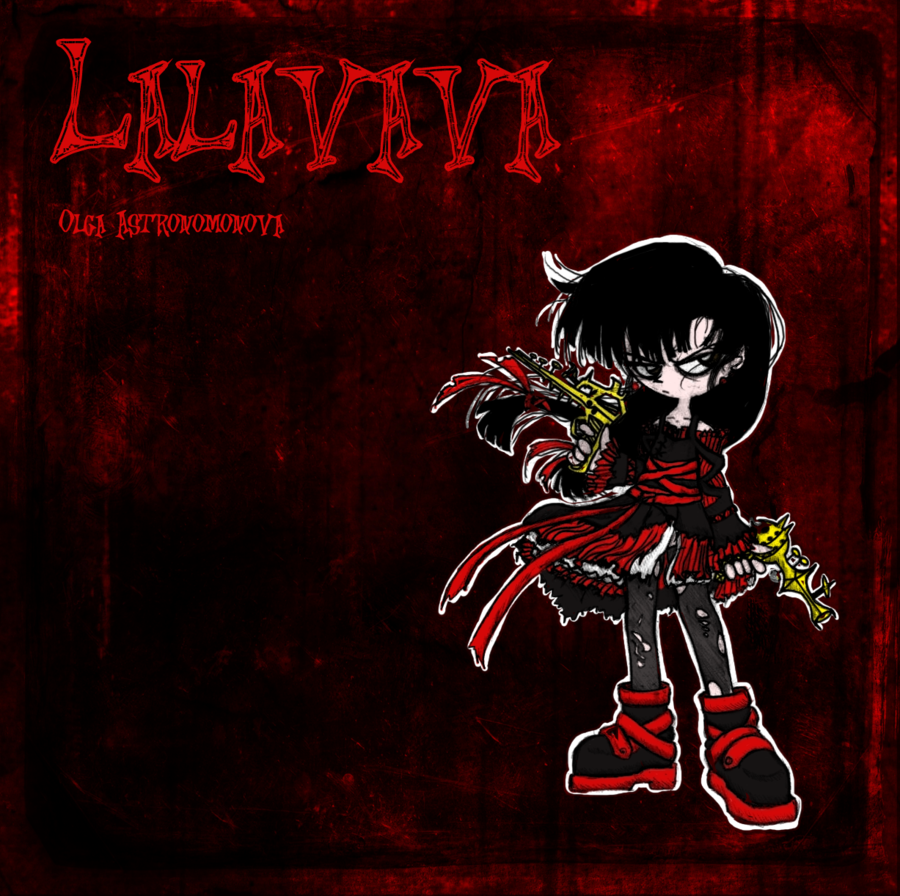 Description
When i first created
http://panur.deviantart.com/art/Time-s-up-88878358
pic, I couldn't help but think a story to go with it. I wish I had the strength/willpower/talent to get it going- it might be really awesome, but as of now, I cannot do it.
Either way, I will share with you the design. This is what Lalavava (aka Olga Astronominova) would look like in this universe. Her weapons, you might recognize-they're based on the Dexter movie, they are Mandark's design. I won't give much of the plot away, as I really might work on this someday. If so, I hope to do it like this- pure pencilwork and maybe color on it. I feel it looks awesome.
Lalavava/ Olga © Genndy Tartakovsky/ Cartoon Network Studios
Edit:
Pimped up as of the 15th of February, I just forgot about it until now XD I've been thinking all kind of crazy awesome things about this project, like that in team dynamics Lala would likely be following the 'Ranger' and 'Scout' character class. Her parents are hippies, she's the only one who likely has any experience living in the wild. She'd work with long range attacks with her weapons, though I bet with so many years of Ballet one good kick will hurt. She's just kind of low on power scale compared with Gaz's brute force and Mandy's pimped out magiks.
General Info
Comments
1
Media
Digital drawing or painting
Time Taken
Reference