Winter Hunt
Winter Hunt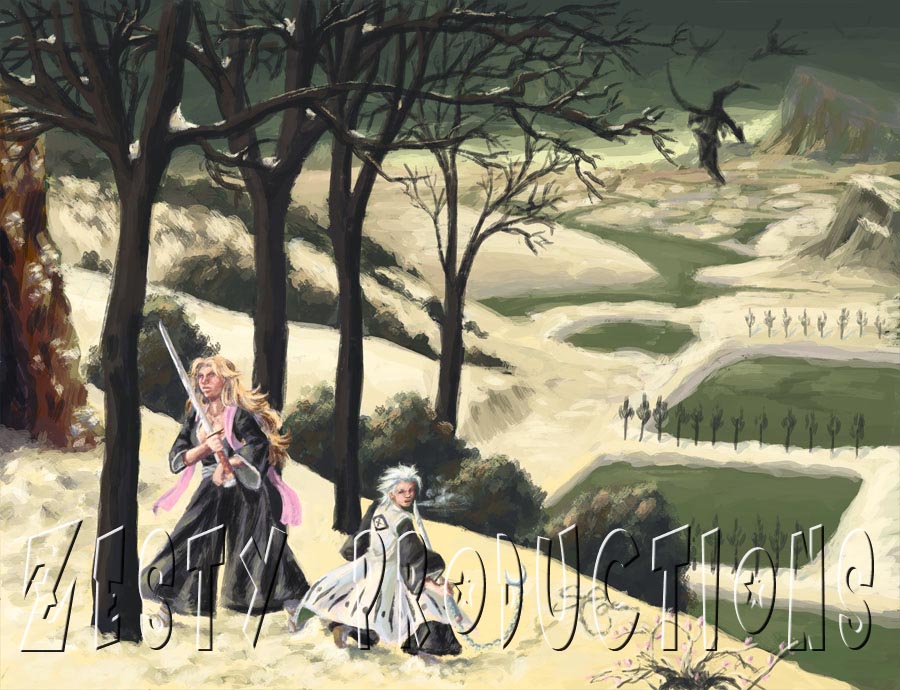 Description
I''ve been painting this all day, pretty much non-stop, and my eyes are fried. @_____@
Please please pretty please take two seconds of your life and view the detail
here
!
Ok! This is another painting that I did that was inspired by a famous artist''s painting - this time it''s Pieter Bruegel the Elder''s "Return of the Hunters."
Go look!
Click!
And by inspired I mean I took pretty much the whole composition, lol. But this one of the few paintings I saw in ninth grade Art History 1 and cared about - it stuck with me for a long time.
And yes, I DID just draw Hitsugaya. Again. *Slinks off*
I did want to change the mood a little - this situation is a bit more threatening than hunters returning. So I changed the sky around; you wouldn''t believe what kind of difference that little strip of yellow sky made.
So is there a story behind this? Why are they out in the middle of nowhere with their swords out and ready? What''s with the dragons? I dunno! Go make something up. I''m gonna get away from this computer, ''cause my eyes are seriously dying.
About 15 hours, Photoshop, referenced Bruegel.