Five Times to Sunday
Five Times to Sunday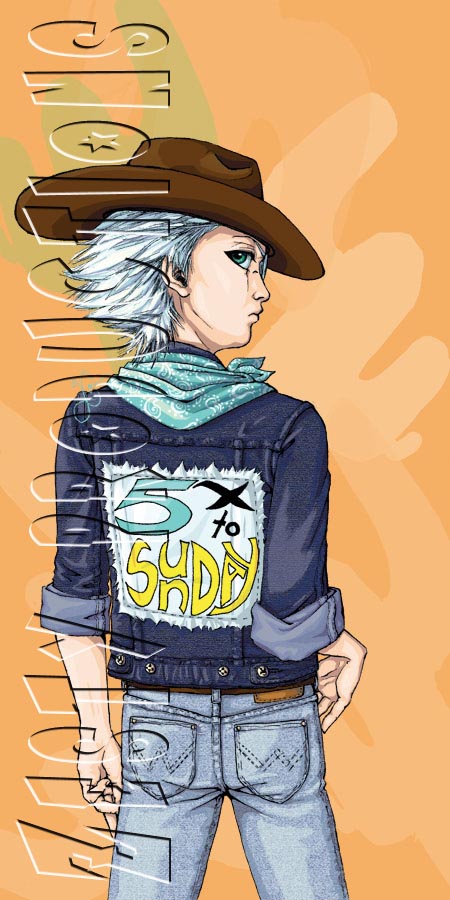 Description
Um, so, this is sort of an inside joke between myself and like three people and like Canada (as in, the country). But, mostly myself.
This picture gave me hell. So, I don't really feel like talking about it. Especially that damn hat. >: [ I will say, though, that looking over Hitsugaya's character design, he's kinda feminine. And my brain has sorta . . . . gone with that, lol.
So here's a random definition that has nothing to do with this picture!
Bishounen (as defined by Wiki, so take it as you will) "in the original Japanese . . . "bishōnen" applies only to boys under 18."
Go read the article! Watch out for Genji!
http://en.wikipedia.org/wiki/Bishounen
I'll tell you what, the bishounen in Bleach? It ain't Byakuya.
(If you're really wondering about that "5 times to Sunday" thing - just ask. I'll be more than happy to give you my rant.)
Photoshop, part of the bookmark series.