Lamplight
Lamplight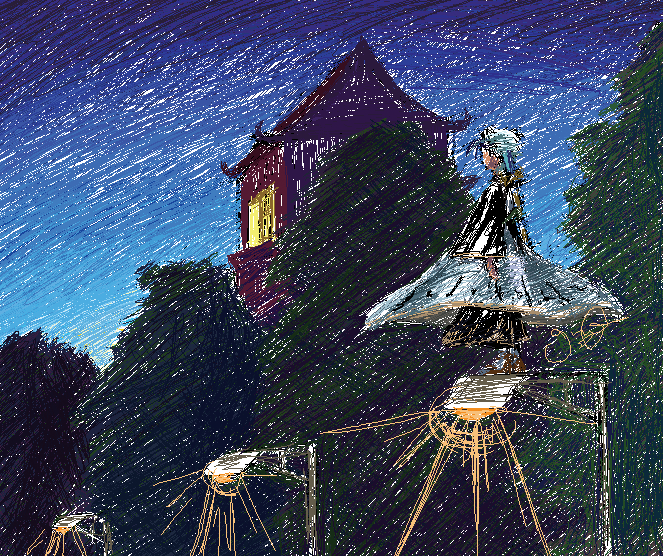 Description
Doodleblah.

Tryin' to get over boredom/listlessness.

Um . . . I don't think it worked, lol. I need a job. I should be working on bookmarks. I could be doing homework. I'm feeling this need to actually come up with my own art and not draw other people's crap. I guess that's four years of art school weighing on my conscience. Too bad I can't trade bored for apathetic.

I love that time of night in the summer when the sun set a couple minutes ago, and the sky is this amazing shade of blue, and the land is dark and it makes the lights and the sky seem so bright. I've always wanted to draw it. So, I go and draw it in this ugly li'l thing, and I don't even do a proper job of it.

Oh well.

Photoshop, oekaki style.