Entry for Elastigirls contest
Entry for Elastigirls contest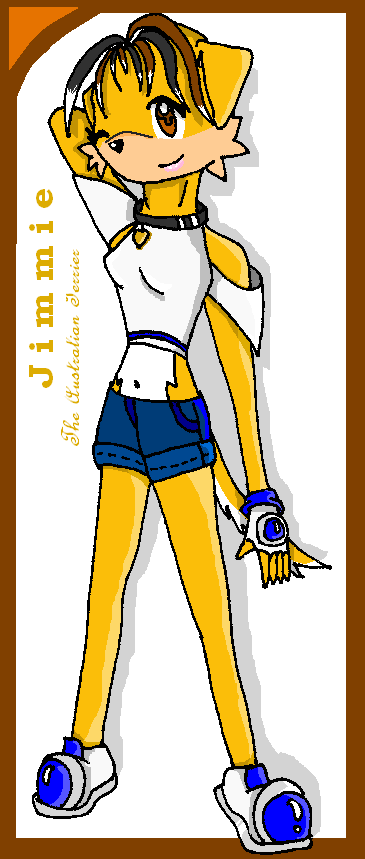 Description
Name: Jimmie
From: Sydny,Austrailia
Hystory:Just Moved from Sydny to the rustle and bustle of the Big City,single(only if she doesn't win the contest),She doesn't know much about where she's at so she's trying to make it but she needs someone by her side if she needs comforting:)
ok i am REALLY proud of this because i worked SO hard on it!!!
i sketched in my sketch book,inked it onto another sheet of paper,scanned it and colored it on MS paint:).i REALLY REALLY REALLY hope u like it and PLEASE COMMENT!!!

P.S.: i working on requests sorry they are taking so retardedly long :'(!!!
General Info
Comments
6
Media
Unspecified
Time Taken
Reference