Happy Bday To Me
Happy Bday To Me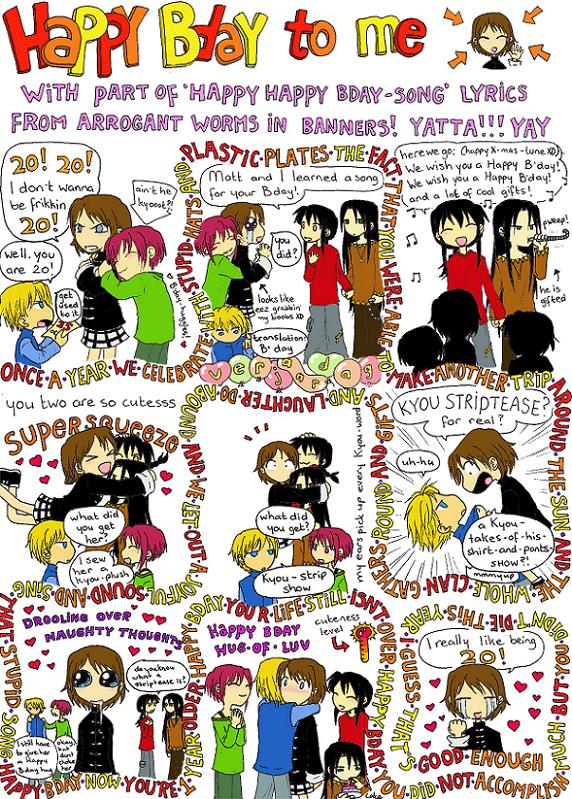 Description
I hope ya can read it all. <br />
The left bottom corner is hard to read, so I will put it here:<br />
Mike: I still have to give her a Happy Bday hug<br />
Ryan: Okay, but don't choke her. <br />
Ray: Do you know what a striptease is?<br />
<br />
YES, today, the 25th of October, I have turned 20! Im officially OLD! Mmmyup! <br />
Im WILL not give up life until I got rid of the -tig! In dutch counting every number after 19 ends with -tig. That doesn't stop till 100. <br />
SO IM GOING TILL AT LEAST 100!