Senkyuu
Senkyuu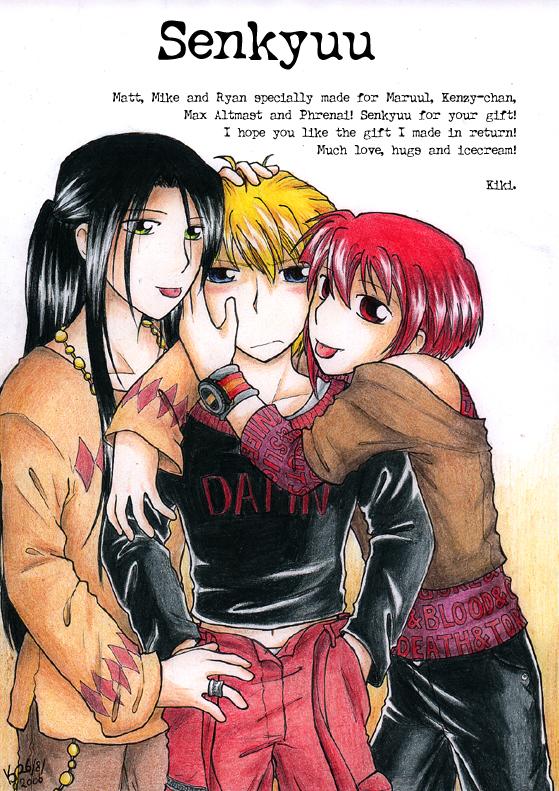 Description
I made this specially for Maruul, Max Altmast, Phrenai and Kenzy-chan! Anyways, senkyuu all for giving me Omi-chan (thats what I called the dragon on gaia-online)

And if I must say: Im very proud of it, cuz the colors are beautiful.
I never expected to do such a great job, but I really wanted to try something different with my coloring. I hope you all like it!
And yesh, Matt is smiling... and sticking out his mouth-meat.
I know.
XD
ISN'T IT KYUUUUUUUUT?!