ROBOT WHY
ROBOT WHY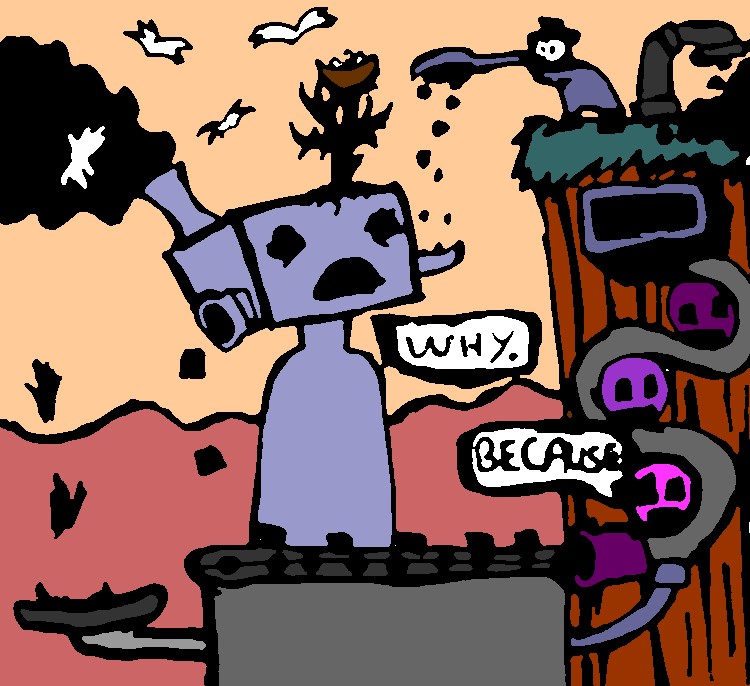 Description
based off a song called machine-head. Very angsty. D: it;s a meaningless destructive cycle,
1) The little purple guys shovels stuff into the robot, the robot makes squares the tube makes them into the stuff the purple guy shovels into the robot, etc....
2) The Robot has a tree on it's head, the birds are given life through the robot, and he kills them with his pollution, and (see above) they are made into the stuff.
Yeah, I was a little depressed when I made this. But I like it, and even though I had trouble with the colors I think It turned out well.
General Info
Comments
1
Media
Other digital art
Time Taken
4hours
Reference