My own FF map
My own FF map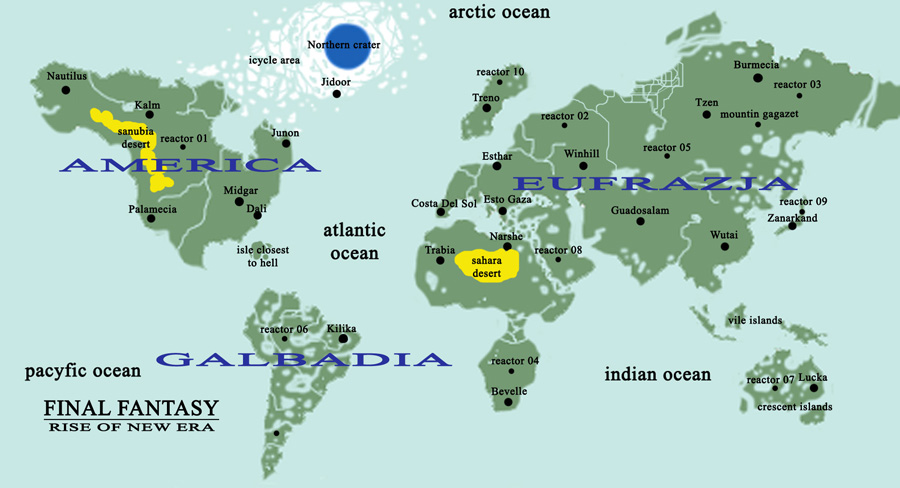 Description
After some time and I wont lie influenced again thx to original FF ( i bought a ps3 at last with FF13 :P), I had a Idea for a good ( I hope so :P) story, probably I wont have the time to draw this as a comic, but Ill write it and if I wont fail ill show this here or on my personal blog.

I added the name FF as well as some other staff from original FF series to add atmosphere and for me to have the strenght to write it to the end :D (no one will read it probably and no one will wont to distribute this so i can make it as a fan story :P)

Story will be about the cataclysm in 2012 and what happened to people after this ( thats why the map is like our original world ;P) After that some influential people created the Sanctum, a politycal,,team" consisting of all the city rulers, that keep a dark secret form all the people.

There arent anymore any countries, only big cities consisting of all people that survived the cataclysm.

There arent any boarders, just the ones that keep people safe from the mutated monsters that lurk on the open fields.

After the world saw on his own eyes that some people now can use a thing that everyone thought is a fairy tale like magic, the sanctum wanted to get rid of those ,,freaks" and so the story starts....