Me and My Neopets 1
Me and My Neopets 1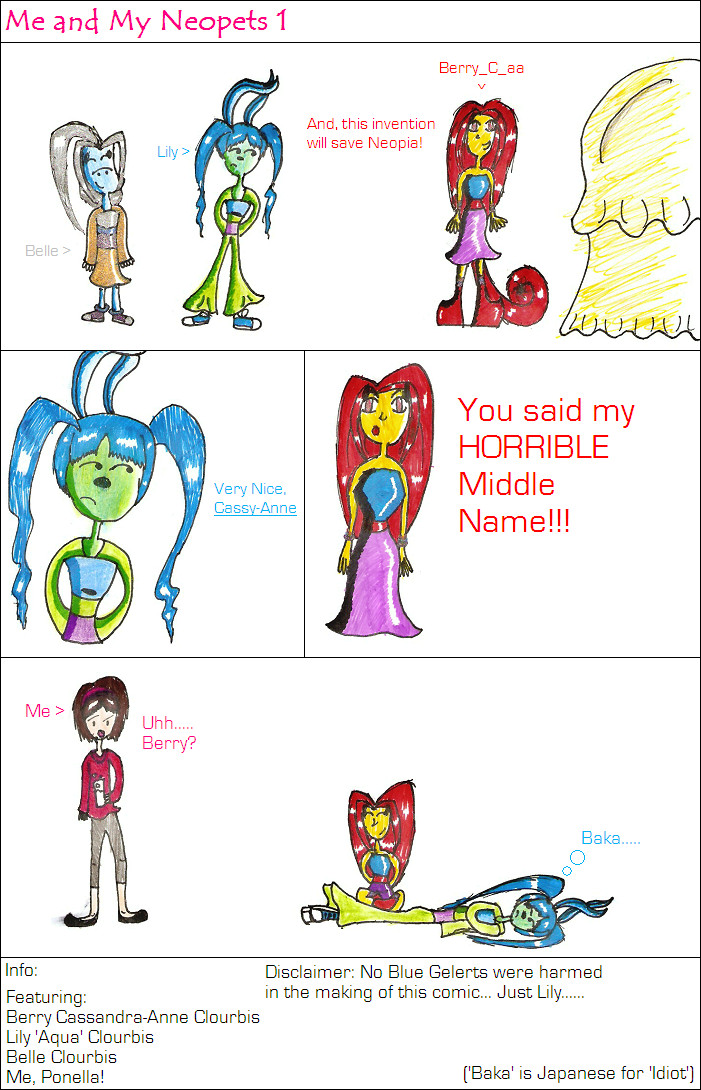 Description
I'm totally redrawing all my 'Me and My Neopets' comics, which I didn't post because, well, I'm redrawing them now... Oh, I got new fineliner pens! I can colour my pics with the coloured ones, too, but sometimes I use my colouring pencils... and the reason(s) I do not use crayons is: I brought a pack of crayons from Poundland, but they're rubbish. I prefer crayola ones better, but I lost mine ages ago....

Lily, Belle, and Berry are owned by Me/neopets.com
The comic and the art were done by ME and ME only.

P.S. What was Berry's invention? That, my friends, is a question that will probably never be answer... It's coz I still got loads of drawings to scan, and... This keyboard is goddamn annoying. I prefer my pink one better... YES, i DO have a PINK keyboard! :) got it for christmas, along with a new computer that I had waited AGES for!... -shrugs- I'll explain more in the second comic.....