Torrente Worm
Torrente Worm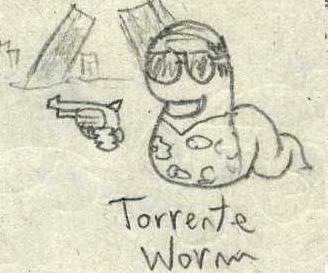 Description
Torrente:-Heheheh... ¿Que chaval?¿Nos acemo' unas pajillas? Hehehe
(Translate: Hheheheh... What boy? Shall we jack off?Hehehe...)             (jack of=masturbate, no????)
 
He is tha unpopular spanish hero Torrente... He has 3 films... He frack with doges... He is a pork!A pig!         Ah! And he is Cop!
But for me... He is Tha Best!!!