PumkpingKnightWorm
PumkpingKnightWorm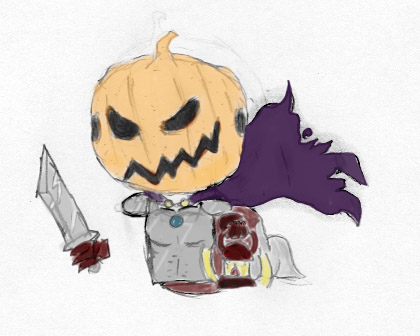 Description
This time, from Silver Mine 3, comes a Pumkping Knight...

LOL! Do the Hex! Fast! Kill! Kill! Slash, Stunt, Berseck, Slash, Stealth... and again!

OMG, Im crazy! Well, it is a monster from the MMORPG game "Tales of Pirates"... on mode worm, indeed. It's the monster that must kill to do Hexatlon.

Drawn with pencil, painted with photoshop.
Thanks!