Melly Chlishmasu
Melly Chlishmasu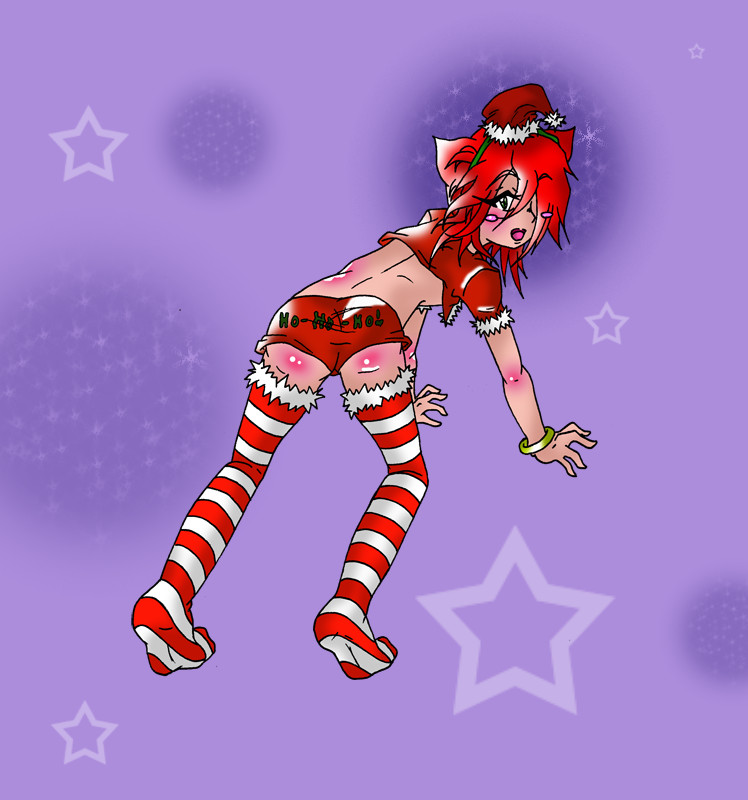 Description
ZOMG! I did a Christmas picture?!?! :O

Well I thought I'd make it difficult for myself, since I had so little time 'n all, by giving this pose a try. It was hard. T.T

Since I suffered making it, I thought I'd give my sister, YamiRoojii, the ' pleasure ' of colouring it. >83 Oh she loved me for it...Nyehehehe...

She did it so awesomely though! His butt's all shiny. *w* XDD

I was originally going to draw a background, consisting of a tree with presents around it, but I'm lazy and wouldn't have gotten it done in time... So I got Roo to help again. XP And by help I mean do the whole thing. :XD:

She also wanted me to add that the twinkly/sparkly round brush belongs to her. I believe her exact words were 'MINEMINEMINE=A='. ¬3¬

So, uh, yeah, Merry Christmas and I'm gonna shut up now. Laters gaters.