Symbiote Naruto Uzumaki
Symbiote Naruto Uzumaki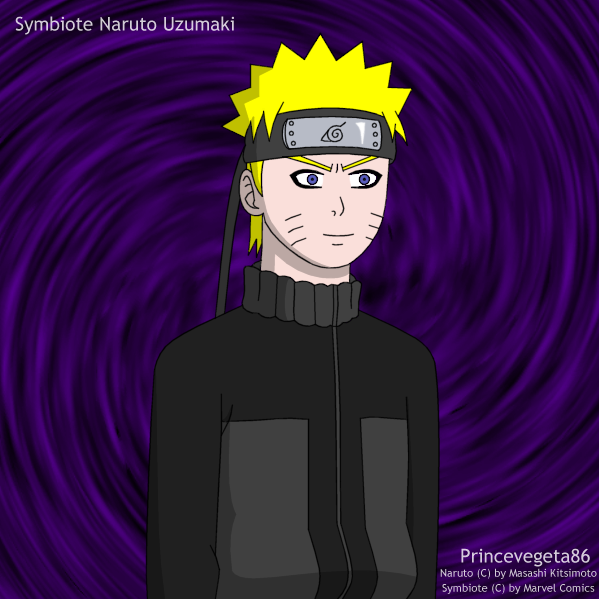 Description
My official submission for 2009; my favorite character Naruto Uzumaki possessed by the symbiote from the Spiderman series.

This pic is based on the fanfic "Naruto; Curse of the Dark Symbiote" where a meteorite lands in the outskirts of the leaf village and while investigating, a slimy black creature crawls onto Naruto's body and bonds with him.

I started working on this picture months ago but things had came up and that i had issues with the arms, originally i wanted to have them folded by it was too hard for me so i got lazy and drew his arms down. I also edit his color scheme a bit to give him a darker look (i know his eyes are a bit Gaara-ish.) Just to know that this is a different Symbiote and NOT the venom one, it's shaped like Naruto's Shippuden outfit because I like this better then his first series outfit and that i don't want to make it like Peter Parker's Spiderman outfit.

This is my second time drawing Naruto, I have a sketch of him on paper.

Naruto Uzumaki (C) Masashi Kishimoto
Symbiote (C) Marvel Comics.
General Info
Comments
0
Media
Digital drawing or painting
Time Taken
Reference