Red tye in blues
Red tye in blues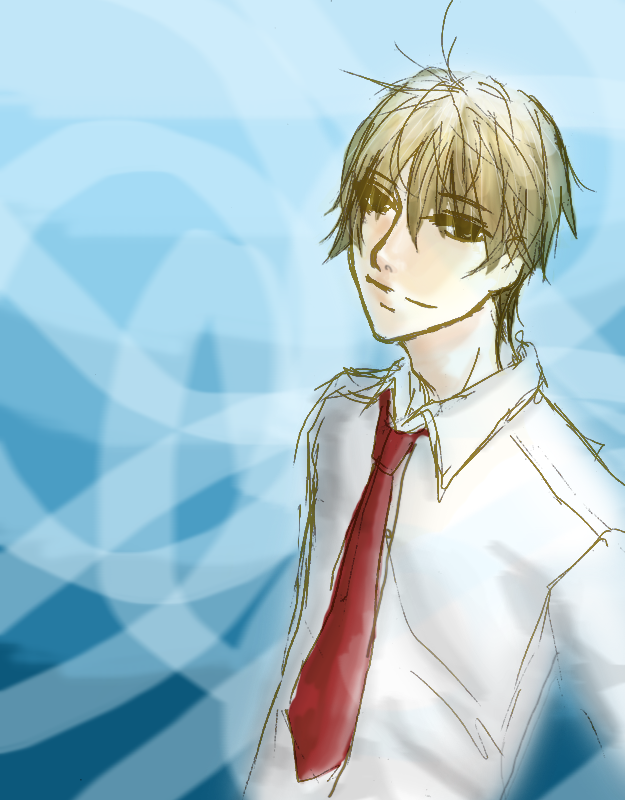 Description
Not fanart, if you were thinking "omg it looks like so and so..." yeah I've got that a lot even from myself!

One day I was trying to draw all day... and nothing good came out of it so I gave up on one of my sketches and just scanned it and tried to colour it in photoshop. This is the result. Plus i kept on going, omg it looks like someone else's character - give up...

Not very professional at all since I'm still a beginner and i have boring brushes to work with. Hmm yeah I gave up on the background, random blue stuff?? lovely, ok i'll go with it!

I dont feel like looking at it again so I submitted it now. Yeh, I'm too lazy...

I used a 2B 0.7 Mechanical pencil to sketch it and photoshop to colour in.

I thought red tyes were cool... I saw this school uniform (real life) and there were cool looking people with red tyes so yeah I was kinda inspired. Ha ha and it was like plain blouse and grey long pants with a red tye! Wow how inspiring and original ... >.> Yeah I'm a weird weird girl...

So hope you like this very weird person wearing a RED TYE! oh yeah go red tyes??