Little Roar, Big Squeak
Little Roar, Big Squeak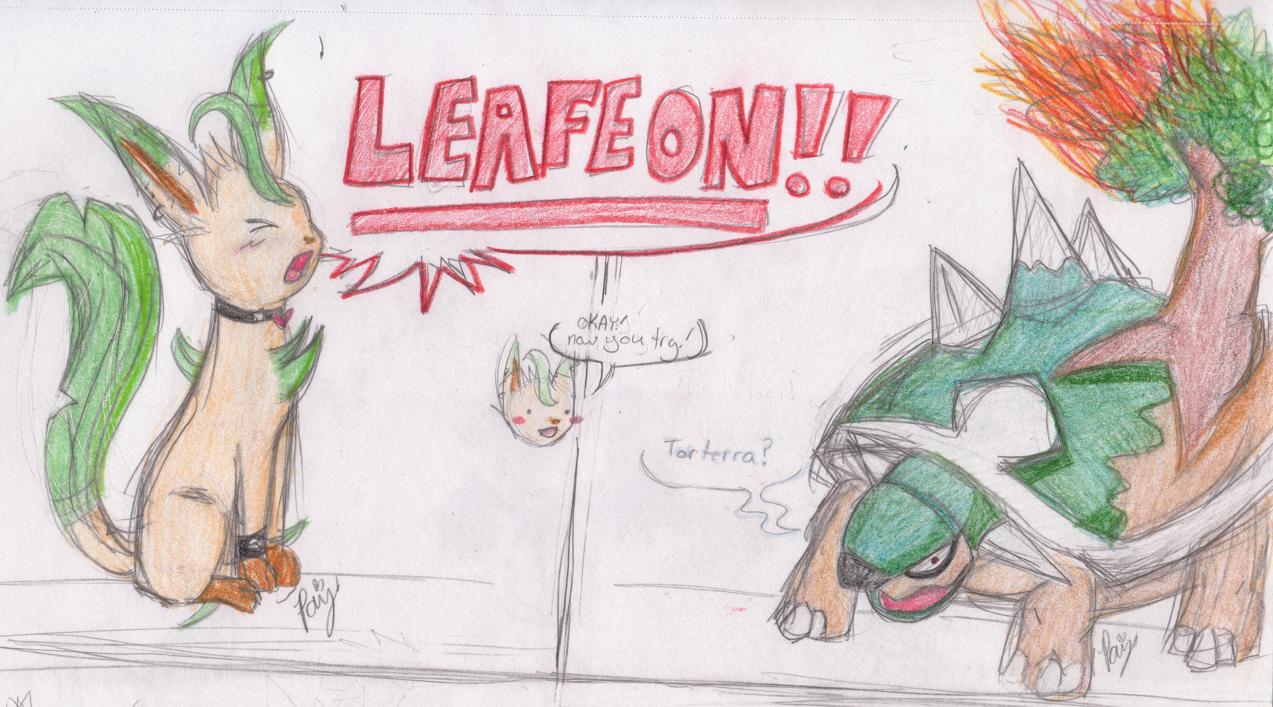 Description
This was inspired by something that Brandon and I were talking about. So I decided to draw it as something Pokemon.

I'm the Leafeon and he's the Torterra o3o I tried to give our Pokemon versions some features that would really show us that it was us. That is why the Torterra's tree is on fire... in case you were wondering. XD

My favorite thing is the little Leafeon face in the middle, I wanna make in my icon until I get my new one ;D

These are the best Pokemon I've ever drawn.... I think. ;\

*holds out a hat to you* Comments? Comments for the poor beggar girl?
~QP

Leafeon and Torterra (c) Nintendo
Art (c)...Oh! that would be me!
General Info
Comments
33
Media
Colored Pencil / Crayon
Time Taken
1 Hour
Reference
Torterra cards(Brother's) and Leafeon Cards(Mine)