Aliana Head Shot (Semi-Realism)
Aliana Head Shot (Semi-Realism)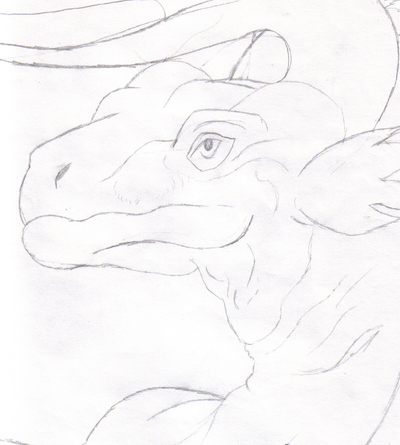 Description
All right what happens when I get really bored and have nothing better to do in a day. This is my attempt at a Realism image, which I am rather proud of. This will probably be colored way later on in the day because doing Realism is hard on my hands. Anyway I had to alter the face on Aliana some to give her the Raptor like qualities I was wanting for her in my first 4 images, and I really loved the result. <br />
<br />
Aliana both Dragon and Regular form (c) ME SO NO TOUCHY!<br />
Art (c) ME<br />
Time: 10 hours give or take a few.<br />
Tools: .05 Mech Pencil, 9x12 inch drawing paper.
General Info
Comments
3
Media
Unspecified
Time Taken
Reference