Past Midnight this time
Past Midnight this time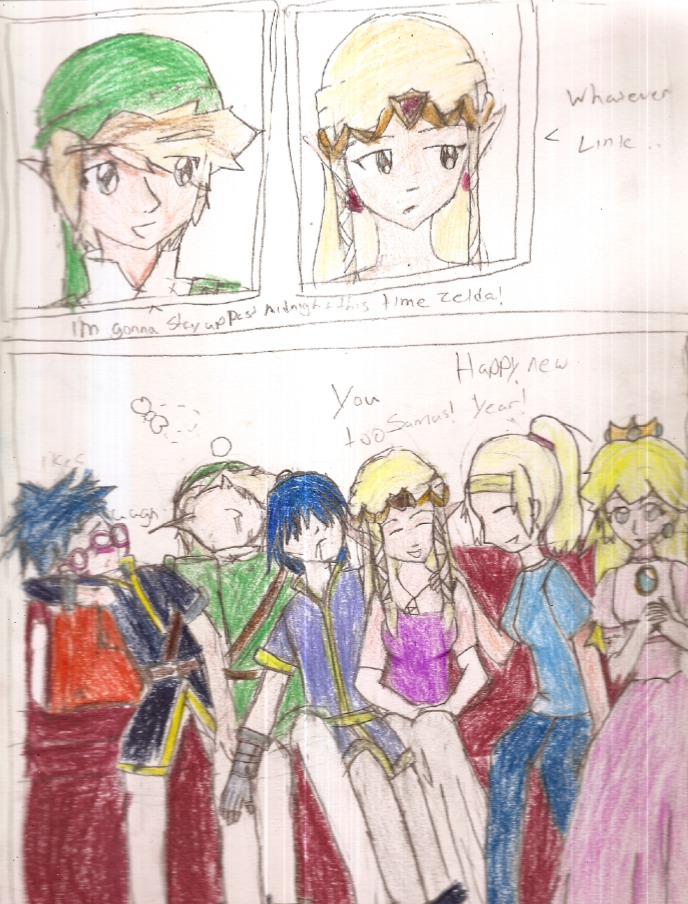 Description
i did this for New years.. i guess its a little late though :S anyway if you can't read it Link says: "I'm gonna stay up past Midnight this time Zelda!"
Zelda: "Whatever Link..."
in the next panel
Samus: Happy new Year!
Zelda: you too Samus!

PS Still taking requests from anyone.
I'll do SSBB SSBM Harvest Moon: Tree of Tranquility, Magical Melody, Another Wonderful Life, and more Freinds of Mineral Town.
Legend of Zelda I'll do Naruto too.. and Death note...
Venus Versus Virus, Animal Crossing, I guess Sonic...
Final Fantasy, ect
u don't even have to read this list I'll do any Anime.