Classic Rolfe!
Classic Rolfe!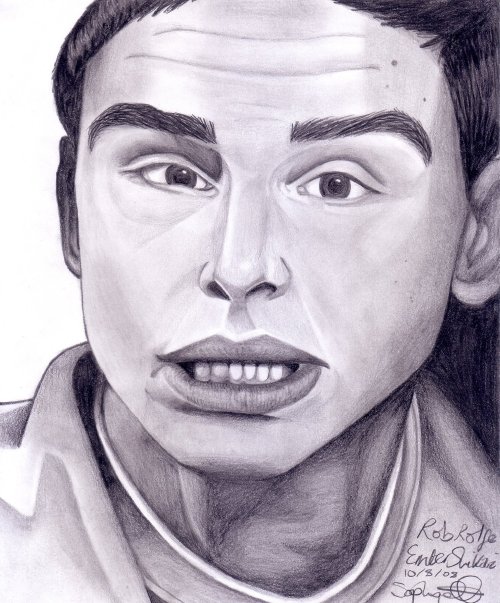 Description
The drummer from Enter Shikari, one of my favourite bands and the funniest drummer everrr. I did this one relatively quickly, i started it on the evening of the 8th and finished it on the 10th, overall it took about 7 hours or something i'd guess. I was eager to get it done because on the 8th i had been chatting with the man himself about doing one (seeing as i'd already done Rory's) and thus felt inspired to get it finished so he could see it. That makes two members of the bands i have done art for now, it'll be Rou next lol.
Anyway, i'm pleased with the outcome, it looks like him which is all that matters, i'm happy with the lips and the eyes but i'm not sure about the shading in places and comments/constructive criticism are much appreciated.
As usual he was pulling a stupid face, it was nice to try drawing someone looking a bit mental for once :)

This picture was recently printed in Kerrang magazine!
General Info
Comments
4
Media
Graphite pencil
Time Taken
7 hours approx
Reference
Poster