Chaz' the hedgehog and Merfox Nori
Chaz' the hedgehog and Merfox Nori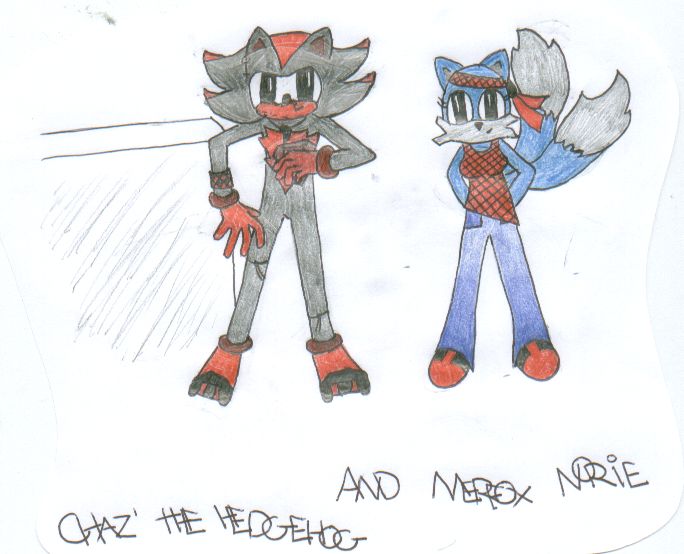 Description
This is my oc Chaz' the hedgehog, and my friends oc (his gf), Merfox Nori

Name: Chaz' the hedgehog
Breed: Hedgehog (duh)
Age: 15
Chaz' is a shadow android that went wrong, when they were making him the black colour ran out. That = the gray
also they didnt have any other colours apart from red (silly scientists). That = the red!
General Info
Comments
2
Media
Colored Pencil / Crayon
Time Taken
Reference