Fanart Four
Fanart Four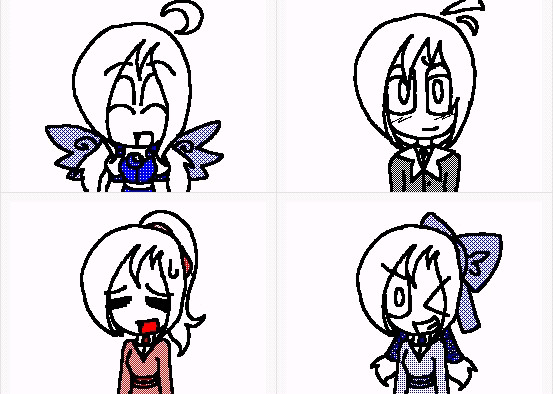 Description
From
http:
//flipnote.hatena.com/581808B0C5EA61E3@DSi/movie/EA61E3_0A83F4BD618BB_004?in=user
Rachael the Angel: an Angel Guardian-in-training...she watches over Karl and tries to reach within his true colors.
Jon the Violinist: a cousin to Rachel, he also studied the violin. He believes in angels and wears a cross.
Reimu (Blue Witch) and Ellie (Red Witch): young witches who are lloking for their grandfather, they also sing strange songs.
Karl and Rachel (c) Unknown-person of DeviantART
General Info
Comments
7
Media
MS Paint
Time Taken
Reference