Art-Trade with CreamandPoppufan166: Older Klonoa and Older Lolo with Sunny
Art-Trade with CreamandPoppufan166: Older Klonoa and Older Lolo with Sunny
Art-Trade with CreamandPoppufan166: Older Klonoa and Older Lolo with Sunny
by
RaeAshleyRodri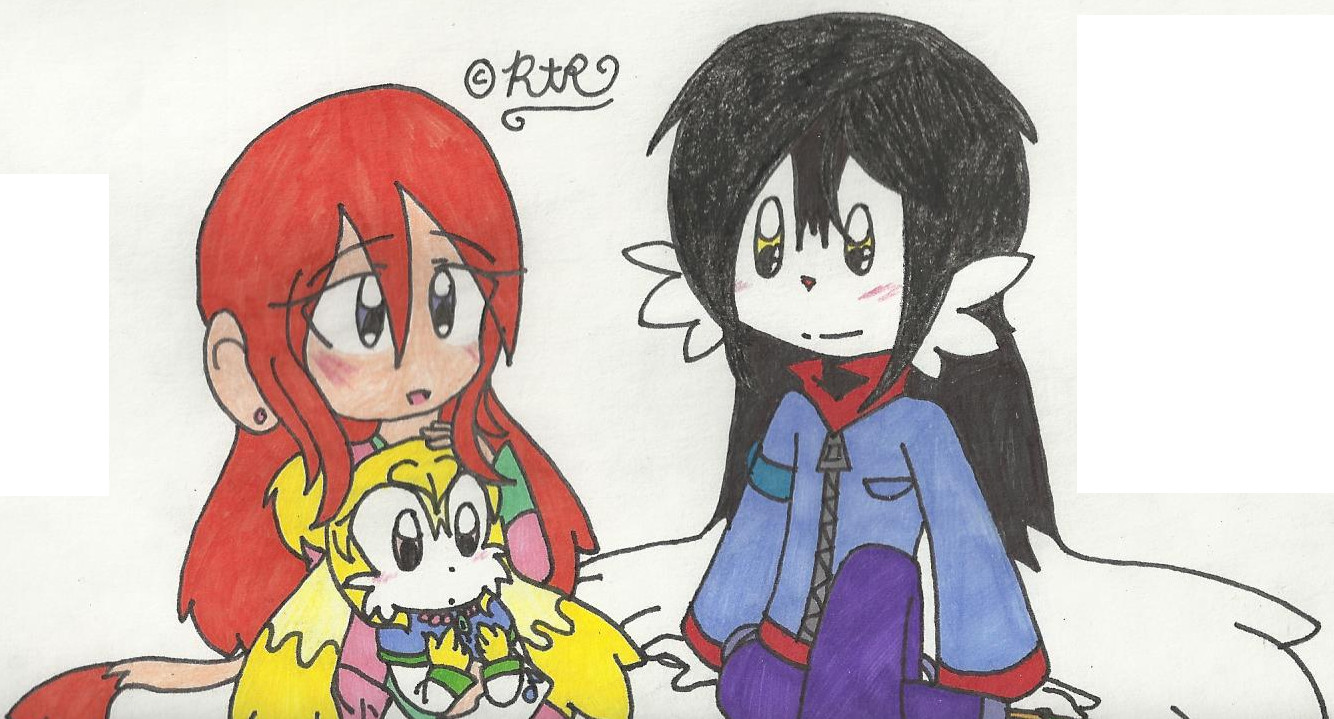 Description
Rachael and I are doing an Art Trade, and she asked me to draw Older Klonoa and Lolo with Sunny for her! I drew it using pencial, then inked the outlines, used fine-point sharpie pens and colored pencils to color in! XD

Sunny (c) CreamandPoppufan166
Older Klonoa and Lolo (c) RaeAshleyRodri
Original Klonoa and Lolo (c) Namco/Bandai

NOTE 1: yes, i am an original creator of making Klonoa and Lolo adults XD

NOTE 2: If you're wondering why the (c) RAR are near Lolo's head, is because my father told me to start adding my signature to my pics (so that way people won't try to steal and claim as their own piece of art) this will only be now seen in Original art, not claiming characters.