Kaa is going to Hypnotize Honey Lemon
Kaa is going to Hypnotize Honey Lemon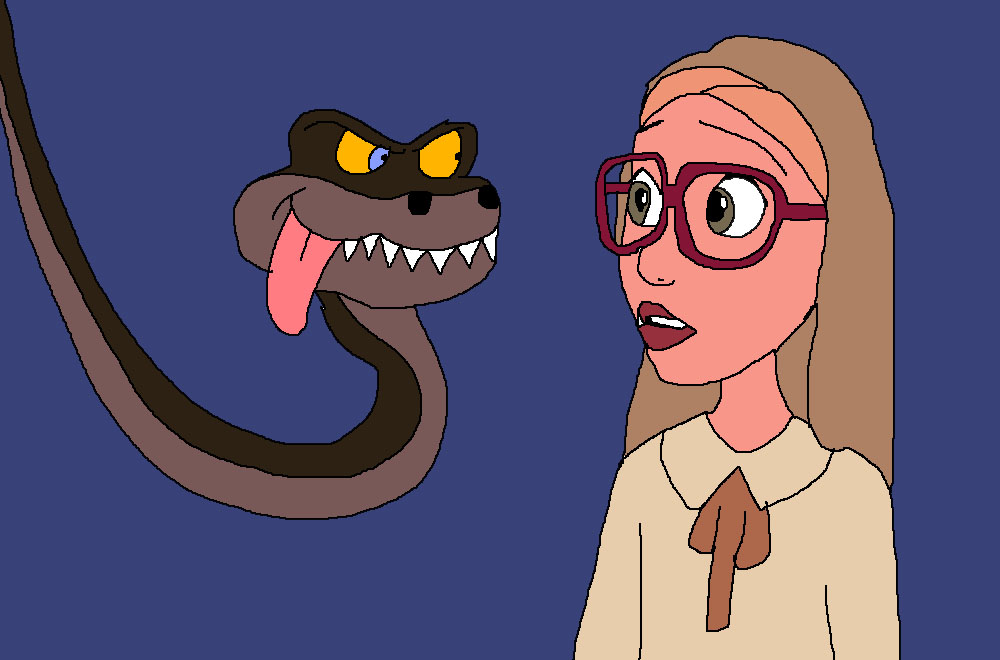 Description
Uh oh, Honey Lemon gets shocked from that evil snake named "Kaa"
(Honey Lemon gasp)
Kaa: Hey lady, Where you goin'
Honey Lemon: Uhhhhh, goin' somewhere
Kaa: Hmmmm, Let me hypnotize you
Honey Lemon: Get away from me (runs)
Kaa: You can't get away from me,
I'm not like those so-called fair-weather friends 
of yours. You can believe in me.
[Kaa finally gets to see into Honey Lemon's eyes long enough]

(singing) Trust in me
Just in me
Shut your eyes
and Trust in Me

Hold still, please
You can sleep
Safe and sound
Knowing I
Am around

Slip into silent slumber
Sail on a silver mist
Slowly and surely your senses
Will cease to resist
Kaa:
 Trust in me
And just in me
Shut your eyes
And trust in me........
Honey Lemon and Kaa belongs to Disney
General Info
Comments
0
Media
Digital drawing or painting
Time Taken
Reference