Rukia to Samus
Rukia to Samus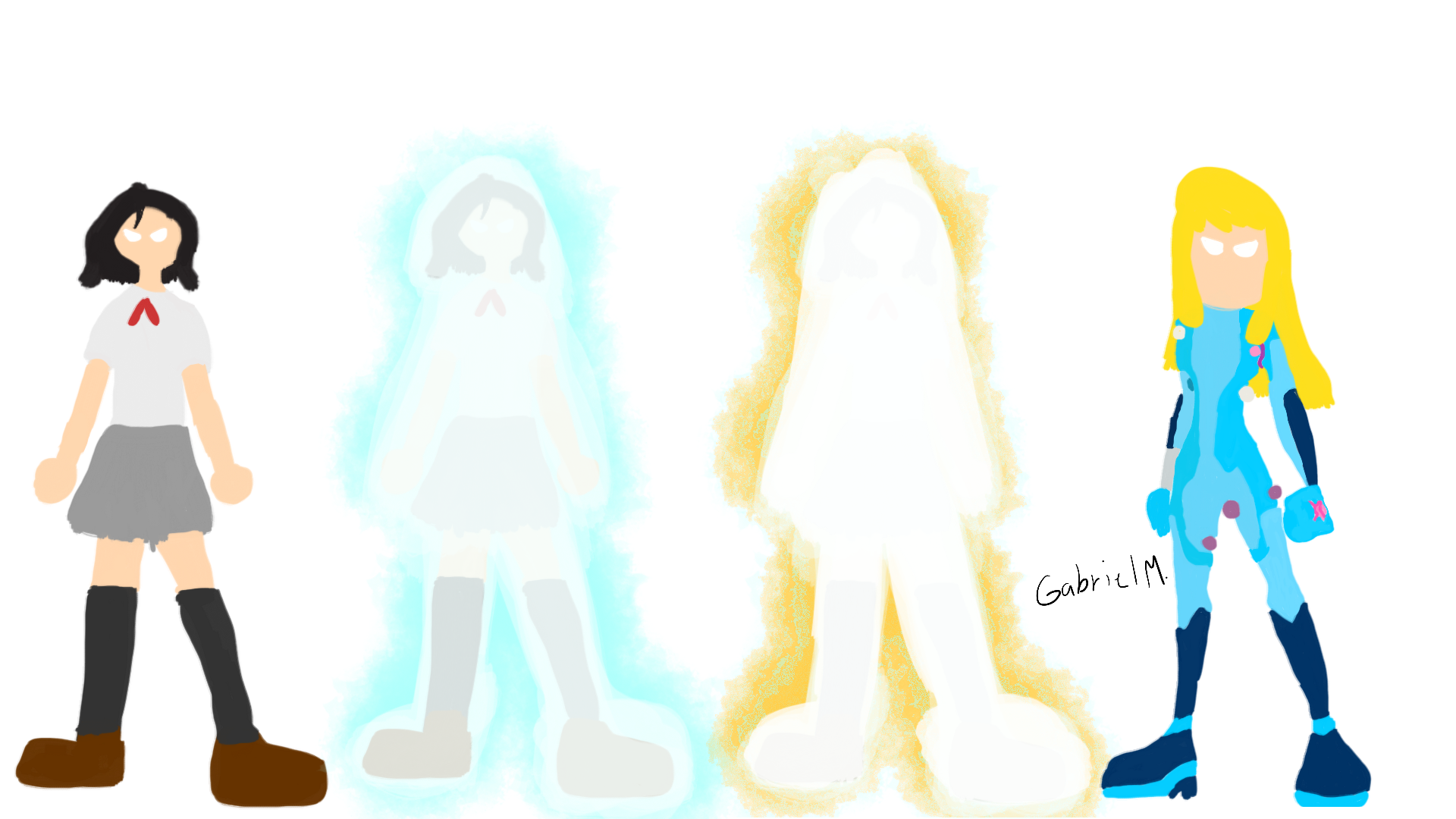 Description
art done by TheGabester
Rukia sighed as she waited around for Ichigo. "Where is he?" She muttered as she looked around. Strange... she hadn't seen anyone in awhile... and this was usually a busy street...
Regardless, Rukia took the bang of hair that laid across her face and looked it over. She regretted her shorter hairstyle, thinking the longer hair style was better.
"Wait, what's that?" Rukia wondered, spying an oddly colored hair. It was... blond? Well that was unusual.
Rukia looked at the strand, puzzled, till she noticed something else. More hairs on her head were all starting to turn the same color of blond, starting at the tips and working there way up. Her hair length also seemed to be growing out a little.
"What's happening?" Rukia wondered, fascinated as the blond color spread up her hair, unaware that wasn't the only color changing going on...
Then, with a 'FUMP', Rukia witnessed a sight: her breasts leaping several inches from her chest, ballooning out to a very generous curve. She eeped when she felt the same occur to her rump, signified by her panties wedging her.
"What's happening to me?" Rukia asked, confused and surprised by these sudden, rapid changes. She looked down at her altered form, pulling her now long blond hair back. Why was she suddenly curvy and blond?
"Or could it be..." Rukia thought, trying to remember something that had happened earlier... 
Rukia had to remember who it was she ran into, and in a hurry as she could feel her body maturing under her touch, years of youth flying past as she became a woman.
Thinking back, the spirit she had meet was a woman, long light hair, not sure if it was blond, older... thinking back... "Now I remember!" Rukia said aloud in a deep, sultry voice when she remembered a name...
"SAMUS!" That was the soul... no, that was HER name.
Rukia from 
©BLEACH
 belongs to Tite Kubo
Samus from 
©METROID
 belongs to Hiroji Kiyotake, also by 
©

Nnitendo
General Info
Comments
1
Media
Unspecified
Time Taken
Reference