F.U.S.E. Corp: Ariscythe
F.U.S.E. Corp: Ariscythe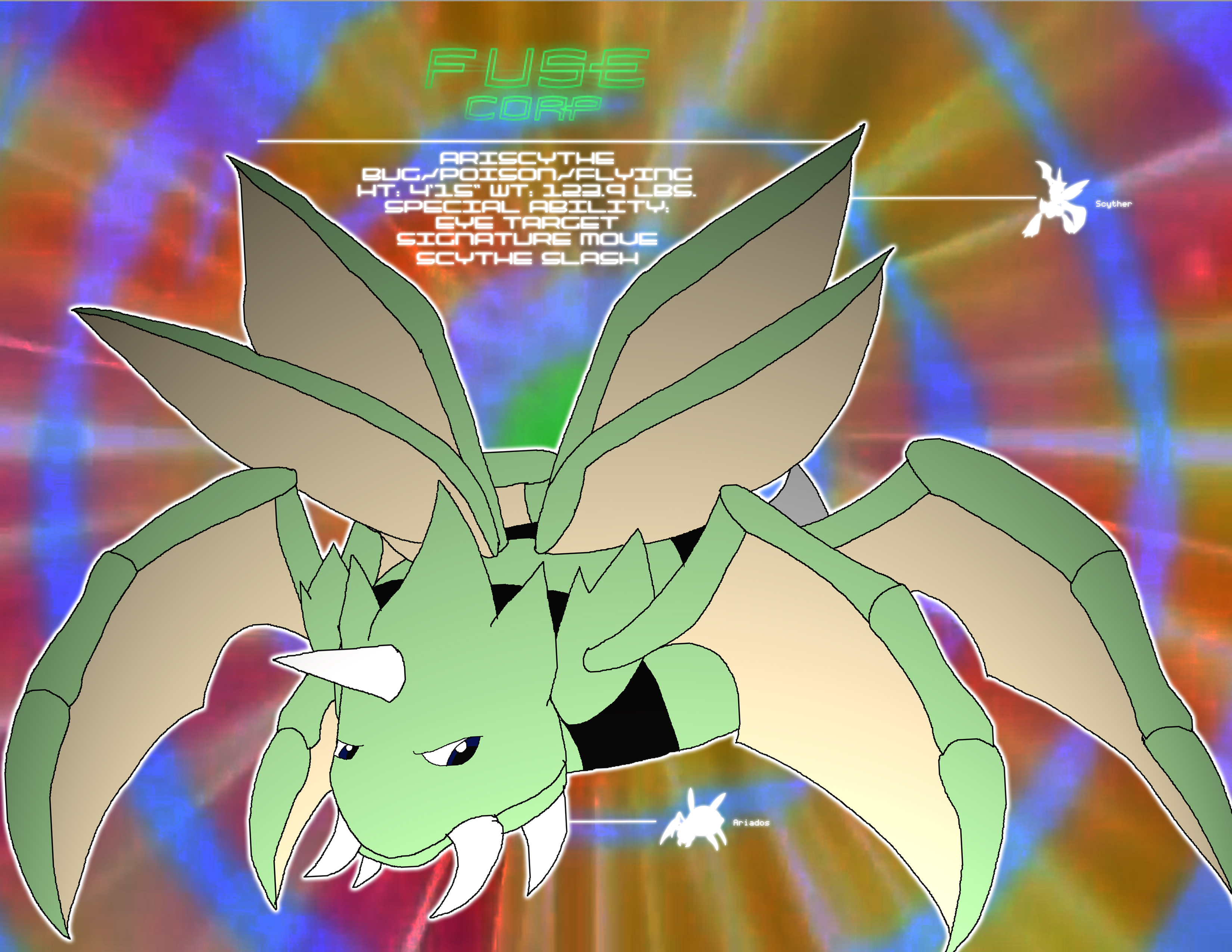 Description
Ariscythe (Ariados/Scyther)
Bug/Poison/Flying
Classification
: Green Arachnid FUSEmon
Original Trainer: Seoxys6
Special Ability
: Eye Target
"Pokemon targeting against at foes, even the Pokemon uses a moves"

-Note: Pokemon can uses some moves against at foes, without getting missed.
-Example: Aryscythe used Guillotine It's a One hit K-O
Signature Movie
: Scythe Slash
Category: Special
Type: Bug
Power: 150
Acurracy: 100%
PP: 4
"The user uses a spider legs, It glows and slashes.

-Note: Hits multiple targets in single.
"
-----------------------------------------------------------------------------------------------------------------------------
Ariscythe belongs to CartoonAnimeFan2000 and Rainbow-Dash-Rockz
General Info
Comments
0
Media
Unspecified
Time Taken
Reference