.:NMC-Mewtwo Y:.
.:NMC-Mewtwo Y:.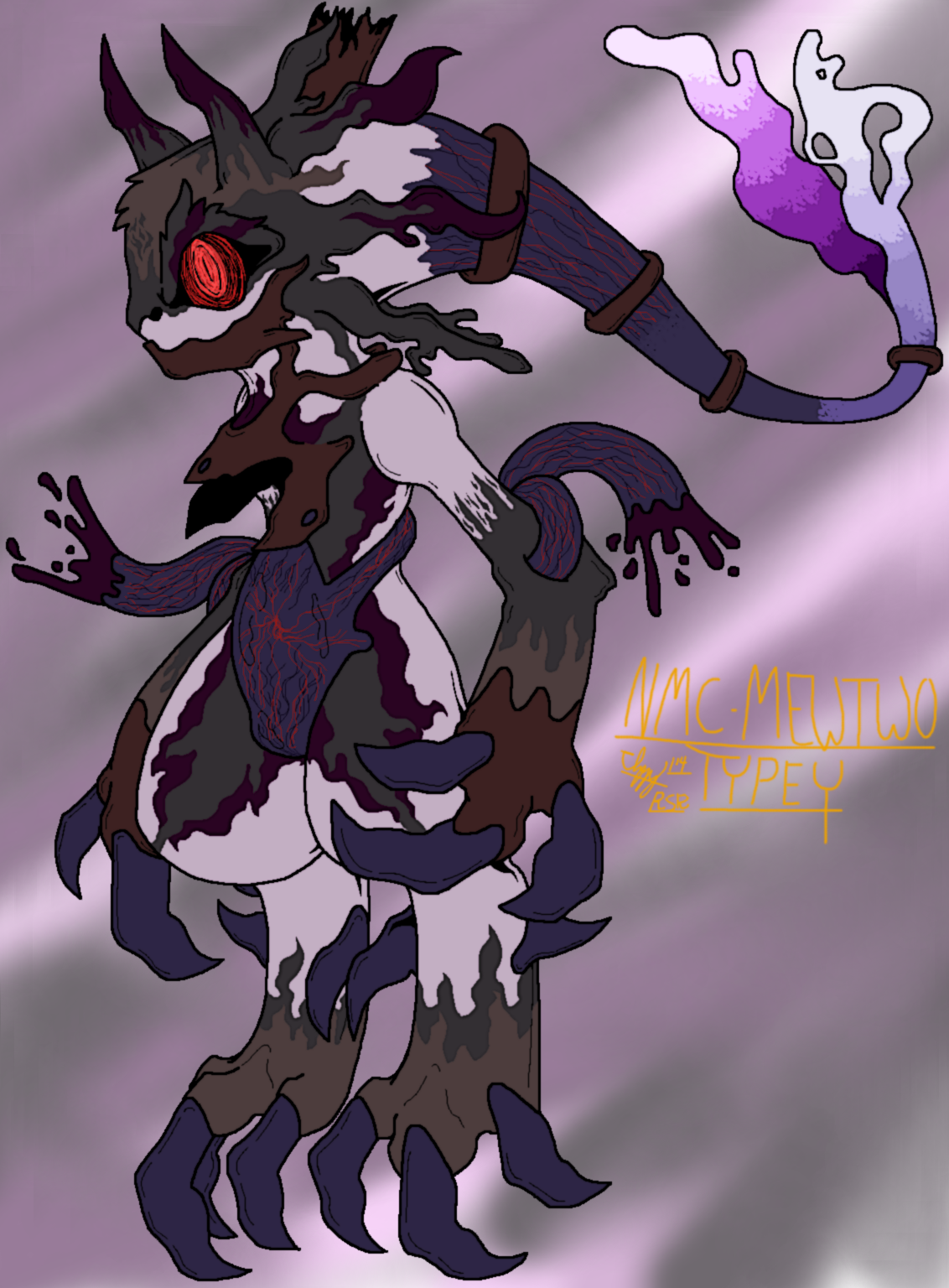 Description
"Enough of this foolishness! You thought Eve was the only one who could evolve into a higher being? Well, you're wrong! I am more powerful than that weakling, and you will now bare witness to my ultimate phase in evolution! Prepare yourself! --- NMC-Mewtwo X, before transforming into NMC-Mewtwo Y.
I told you guys I'd be doing the mega-evolved forms of NMC-Mewtwo next, and here it is! I tried to mix elements of NMC-Mewtwo's normal form into its design while also trying to make it resemble the actual Mega-Mewtwo Y from the games. I can only hope that I succeeded. I have information of NMC-Mewtwo Y listed below! Before reading, make sure you read the information on NMC-Mewtwo's normal form here:
http://www.fanart-central.net/pictures/user/RaineSageRocks/836574/.NMC-Mewtwo
.
--Once NMC-Mewtwo has only 20% of its HP left, it will go through one final phase of evolution: NMC-Mewtwo Y! However, it will have already transformed into NMC-Mewtwo X after losing half of its HP, which means you are going to have to fight three phases in all, each one stronger than the last.
--Upon this final change, NMC-Mewtwo will become smaller and more agile, now being only slightly larger than Aya. It is able to move much faster than ever before, similar to Eve's final form.
--The coloration of NMC-Mewtwo has become lighter in shade, as if it is filled to the brim with psychic power.
--One drawback to this change is the fact that NMC-Mewtwo now focuses more on using its own psychic abilities and not any dark, fighting, or electric attacks. However, it also uses more PE-related attacks, which now cause higher amounts of damage if they connect. This means that normal status ailments such as Poison and Defense Down will cause more trouble than usual.
--NMC-Mewtwo's nerves have become so overflown with energy that blood-like fluid leaks out of the tubes on its body, due to nerves bursting. Because of this, not only will colliding with NMC-Mewtwo cause collision damage, but may also inflict Poison.
--Due to this being its last resort, NMC-Mewtwo will not attempt to heal itself in this stage.
--Everything else about NMC-Mewtwo basically remains the same. Good luck battling it! Once defeated, Aya will receive a special item. What is that item? Well, it's a secret...
Here's what Mega-Mewtwo Y normally looks like:
http://cdn.bulbagarden.net/upload/5/5f/150Mewtwo-Mega_Y.png
I will be posting NMC-Mewtwo X next! Keep an eye out for it!