.:Mitochondria Eve:.
.:Mitochondria Eve:.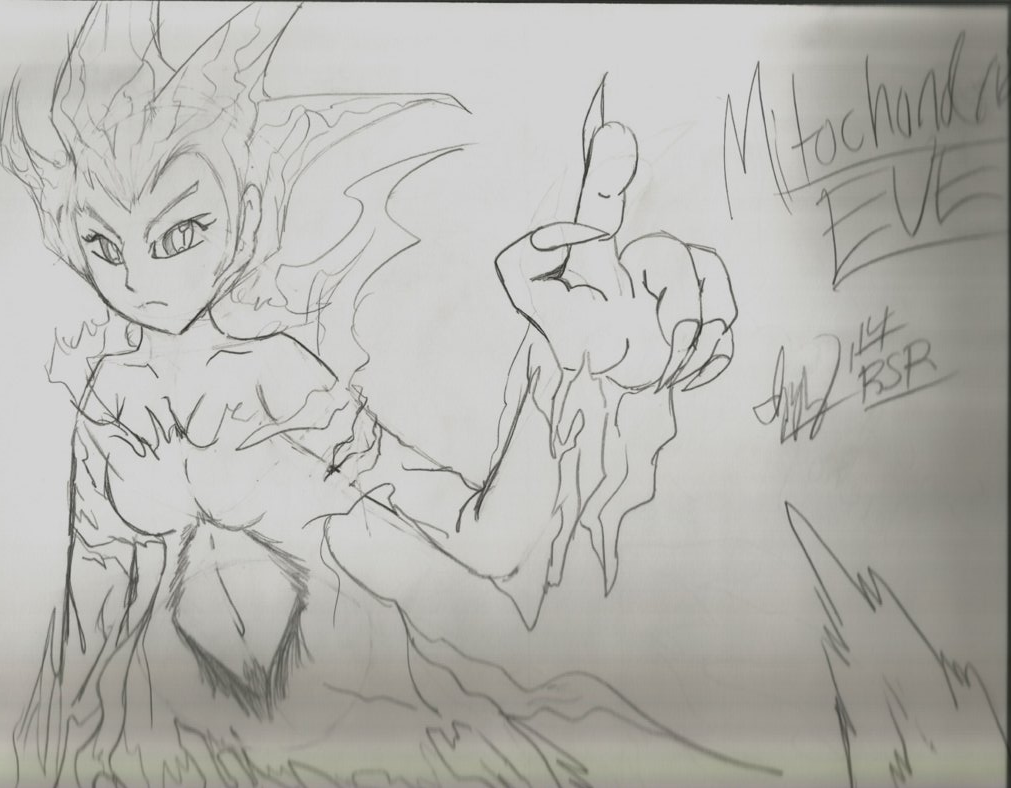 Description
I was originally going to use GIMP to draw and color over this, but I liked the original sketch enough to leave it be. I'm not very good at drawing humanoid characters, so it's not super amazing, but like I said, I still like it.

Anyway, this is just a simple sketch of the main villain from the first Parasite Eve game. She happens to be one of my favorite video game characters, so I ended up surprisingly proud of this particular work.