Mai Lin the White Lioness
Mai Lin the White Lioness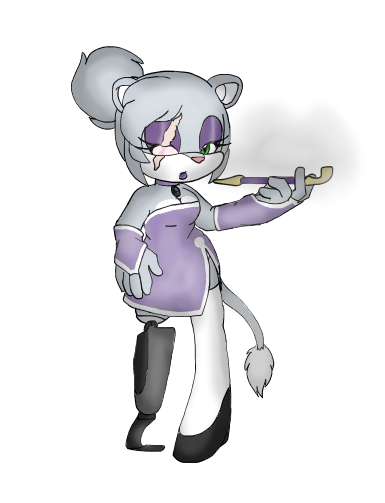 Description
Name: Mai Lin
Age: 32
Likes: Younger customers (at age of consent), True beauty, Smoking and Booz, her business.
Dislikes: False beauty, girly girls, man and woman who don't pay, people asking about her injuries.
Sexual interest: Homosexual.
Bio:
 Mai is the owner of a small Chinese restaurant & lounge, she teaches her employers about strategy
to seducing customers into their business. When a man or woman does not pay for their service, Mai
uses her strength to grab the free loader, and kick them out.

  When people ask what happened to her right eye and leg, she gets aggressive and yells at them, or
try to change the subject. Her past injury is a mystery.