Psychonauts- Head Archery
Psychonauts- Head Archery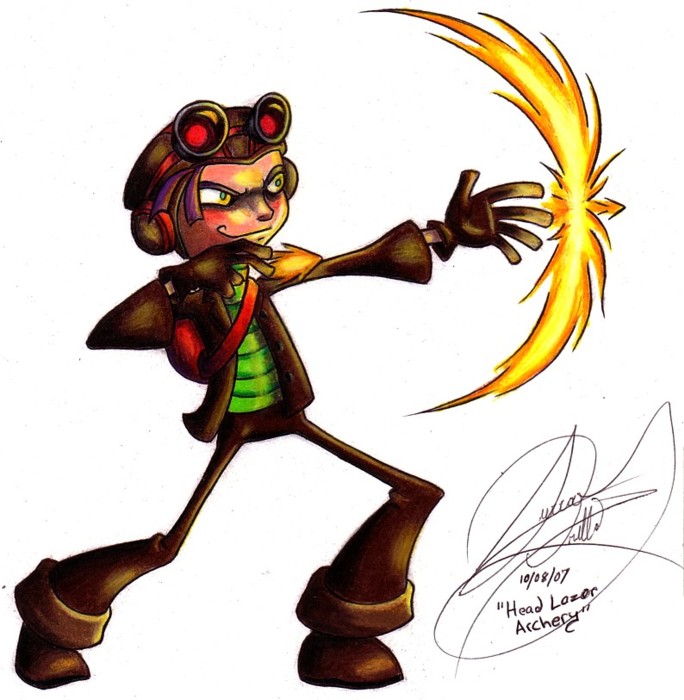 Description
Is done. Quickest colouring job I've done in a while (not my bestthough...), I tried doing something different when I did the lightingthis time. I don't think the scan turned out too bad either, for once.



His hair turned out WAY too PURPLE.

Anyway, what we have here is Raz at either 14 or 15 years of age withhis modification of Sasha Nein's Psi-blast... That's right, head laserarchery! I just thought, «Man, I'd love to see a Psi-bow,» so I did it.

PLAY PSYCHONAUTS NOW.