Amaya
Amaya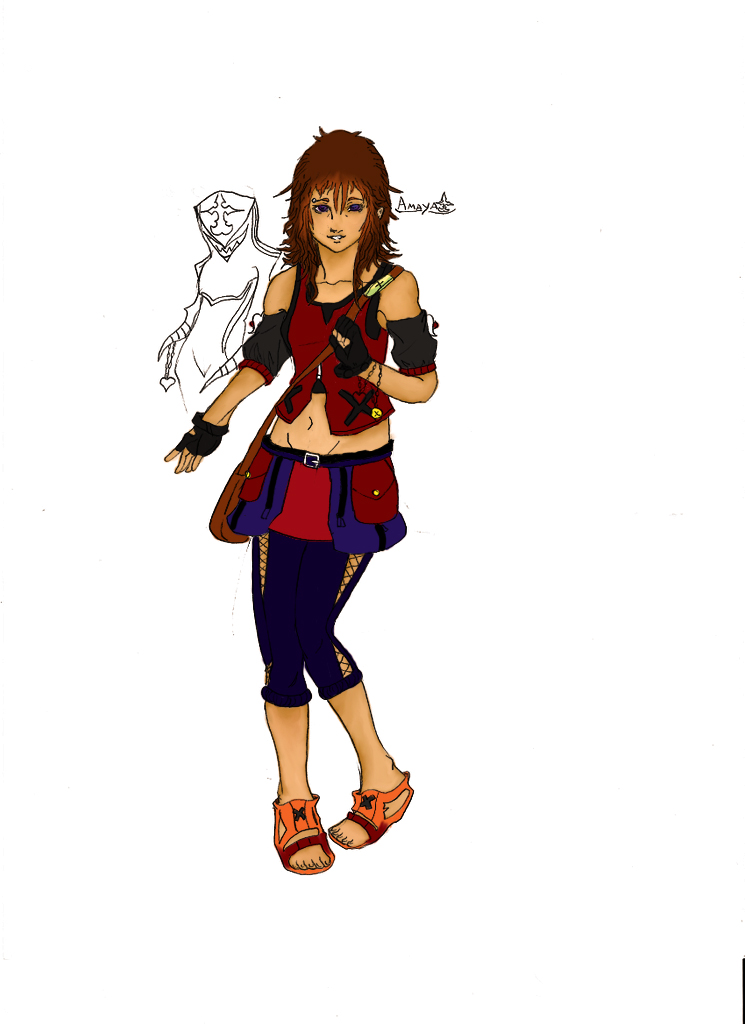 Description
I decided to redesign Amaya's human form a little bit. If you don't know who this is then check out my profile for Raxen, she follows him around all the time.
One year younger than Raen when he still had his heart, they left their world after the heartless overtook it. Consumed by darkness after traveling the corridors to get to another world, Both Raen and she lost their hearts. Raen, now Raxen retained his human form, but unfortunately Amaya became a dusk. He now works towards kingdom hearts to restore her.

Amaya means "Night Rain"

Raen, Raxen, Amaya (c) Me ~rikurep.deviant. com
Kingdom hearts, nobodies, heartless (c) Whoever created it.