Twilight Princess Zelda
Twilight Princess Zelda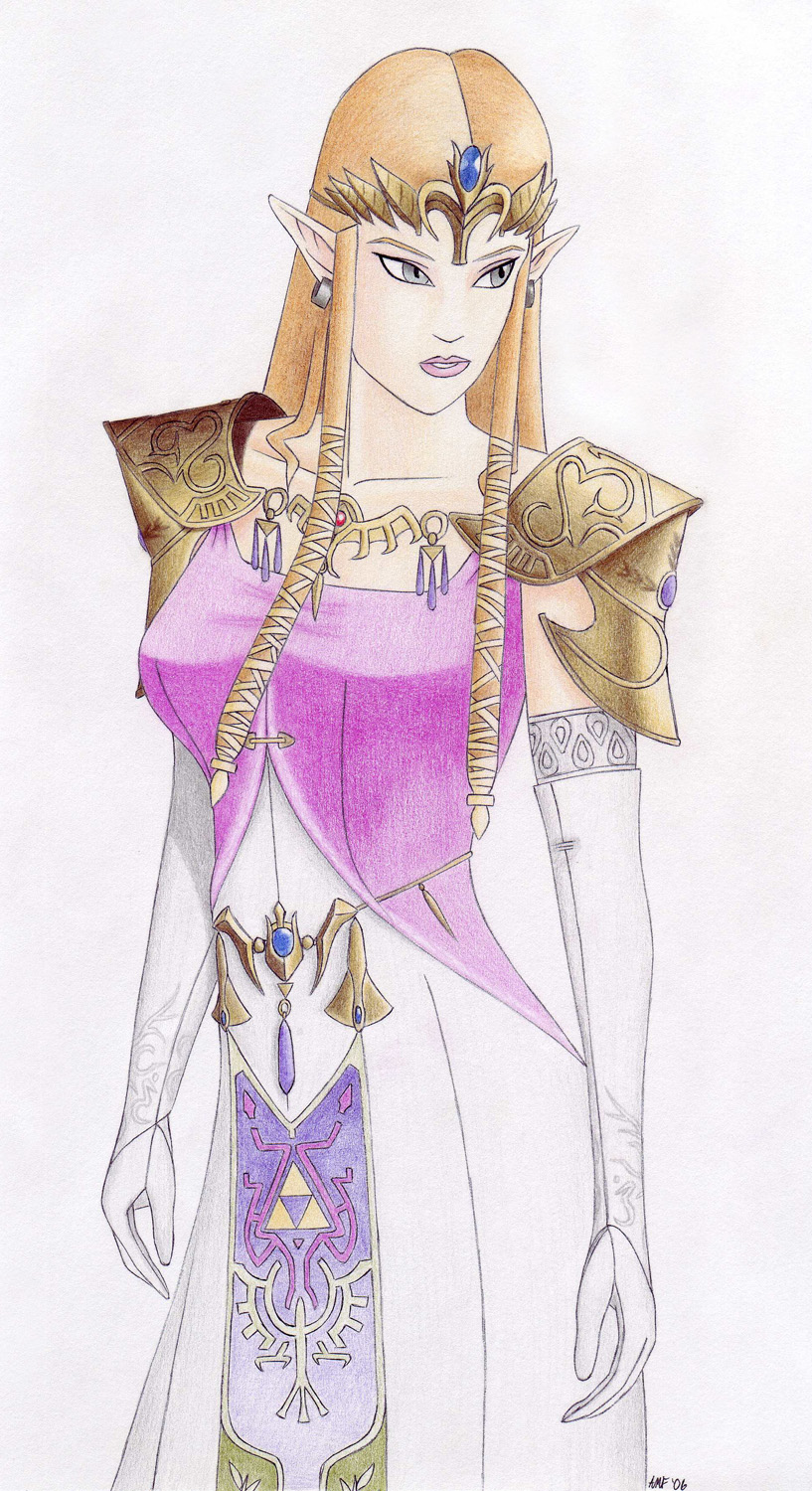 Description
I drew this with the intention of it being my 'ultimate' piece of LoZ fanart (I'm also a sucker for lots of details even though they're a nightmare to do XD) as I'm none too happy with my old LoZ works bar the TP Link sketch.

Tried to get the details & colours as accurate as I can, there are little mistakes here & there but nothing overly major I hope. I realised when I was doing the draft that the pose I had used wasn't that different from Zelda's if you flip her official image horizontally. DX Bugger! >.<

It was supposed to be an xmas pressie for a friend of mine, he got it eventually. Only over a year late. >_>;;


Random model from Ann Summers was gridded & used.

Biro & pencil crayons on A4.

Zedla belongs to Nintendo.