DaCon - TAKE THIS!!!
DaCon - TAKE THIS!!!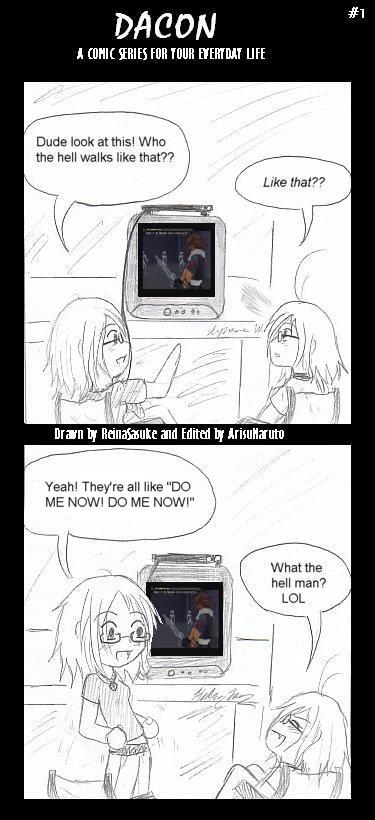 Description
This will be the first of many DaCon comics this series is based off conversations me and my friend lynsie have over the phone or in school,and stuff like that.
Drawn by
http://reinasasuke.deviantart.com/
awesomely awesome editing
by
http://arisunaruto.deviantart.com/
AND LET ME SAY THIS RIGHT OFF THE BAT!!
so you know this isn't pronounced like bacon with a D it's pronounced like (day-con) it is pretty much just a mash up of the words daily and conversation so yeah just so you
know
and so theres no stupid copyright issues
Kingdom Hearts(c)squeenix(and mansex)
i belong to myself
and lynsie belongs to herself
General Info
Comments
6
Media
Graphite pencil
Time Taken
I don't time myself, ok?!
Reference
Kingdom Hearts 2