Dark (Cynder)
Dark (Cynder)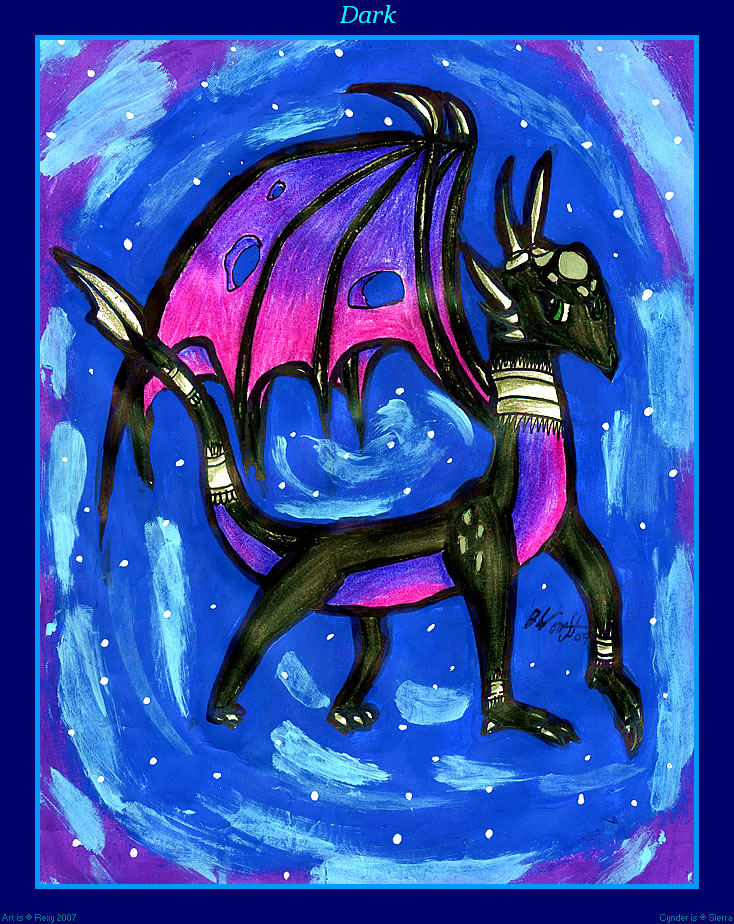 Description
This was the result of doing three images in one night. I don't even know if the other two would come around.

What I DO know is that there will be two pictures based on the idea of light and darkness. I had it set in stone that they will work as companion pieces, and it came to a decision that dragon-type creatures, albeit from completely different game series to one another, will represent the feel for both.

For Dark, I just *had* to tackle The Legend of Spyro's very own Cynder Trust me, she actually seemed fun to tackle. I always thought she had a bit of an Anubis-like approach to her posture, and with that in mind her posture would almost seem like it was a bit of a breeze if you ask me.

Much like with the Smile proportion of the project, the smudging and swirly technique came to happen once more, without added emphasis on shiny stuff. o_O But I still wanted to capture a more mystical feeling to dark and moody colors, represented here by a simple color palette of blacks and cold colors like blue and purple. That's the kind of edgy feeling that I wanted to see with that.

I hope it all goes down well. Odds are she could be the kind of character I could draw again once I get enough stimuli for it. huzzah?

Cynder, like the other characters in the game, belongs to the guys at Sierra.
General Info
Comments
4
Media
Other drawing
Time Taken
3 hours
Reference