Movie: Catwoman-Selina concept
Movie: Catwoman-Selina concept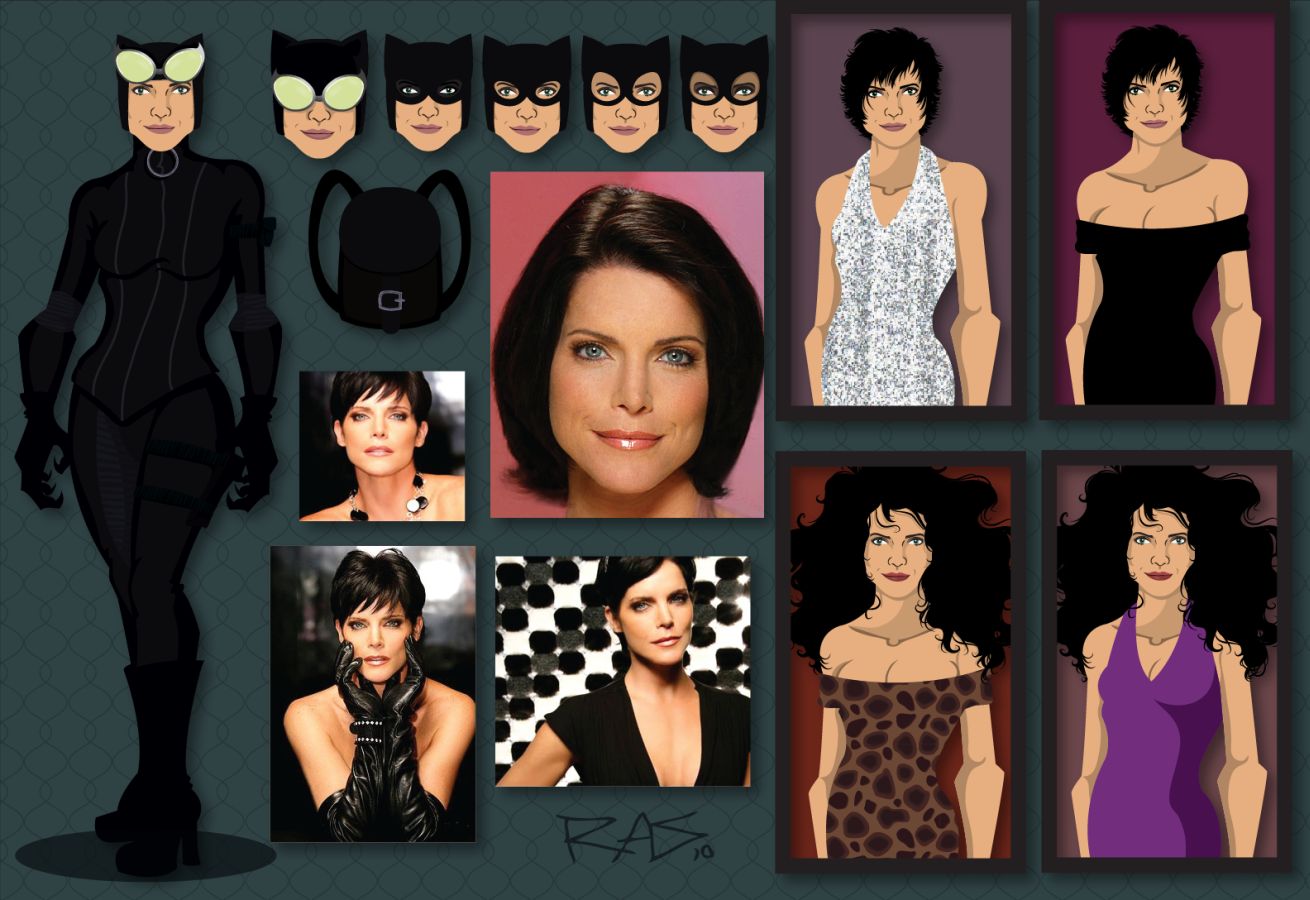 Description
so the last, for now, concept for my movie Catwoman idea.

i started thinking of ideas for Catwoman and how she would appear in the Nolanverse. i just never went through with any ideas cause i couldn't get the right inspiration in an actress. i see the usual suspects that other people use, Jolie, Beckinsale, Weisz, Theron, and even Fox. but non of these screamed Selina to me.

one day i came into the room and my mom was watchin her soap, As the World Turns, and i happened to enter as the character Molly, was on. and the first thing i said when i saw her was, wow, she looks like Selina Kyle. and that got me thinking.....then i watched the show the next day and she was getting ready to go out and she was all dressed up, in this white dress, totally sold me.

so i decided to start up on my movie Catwoman idea. with the actress Lesli Kay as my inspiration as Selina. i honestly don't thing she should/could play her, i think she's prolly too old for the role, seeing how katie Holmes was the first love interest and she was, what 12 in Batman Begins?

and from what i seen on the soap Leslie isn't the best actress, but it may have more to do with the character than her abilities, seeing how Lesli has an emmy for her past work. but i was just really hooked by her look. then i Googled some images of her, and was so shocked when i saw the image of her with her almost bald head, just like Selina had in Year One, and the one with the black gloves really sold me.

My idea, has Selina starting with her long locks like in the Long Halloween and then shorter hair like she sports nowadays.

and my Catwoman costume, would be in the same material as Batman's or similar, flat black. i added different material and the elbow and inner thigh, sorta to be there to give easier movement. and i broke up her catsuit into two pieces, the idea behind that was for easier movement also. i gave her two side pockets (removable) on the arm and thigh. and a backpack, cause she need somewhere to store her loot. regular goggles like she wears, and my initial idea wasnt to give her a mask, just the open look like she sports in the comics. i picture the "mask" to be like batman's cowl, harder rubber or whatnot. and in case she needed a mask, i added some ideas for what it would look like once the goggles are removed. but i prefer the no mask look.

its just what i came up with, and played around with, not set in stone, may play around with it in the future...