Bandaged but Blind
Bandaged but Blind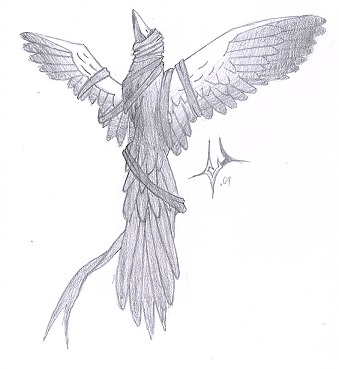 Description
"I say, Mr. Bird, what secrets do thee hold?
I am Mr. Bird, let us learn not breathe sighs.
I say, Mr. Bird, why art thee so bold?
I am Mr. Bird, for thou hath gouged out my eyes!"


Yeah, so, I haven't been very active lately... I've been working on things more important than the internet, and this is one of the pictures I made a few months ago... I'm still new to shading, so don't be harsh. Constructive criticism would be nice.