Life is what you make it
Life is what you make it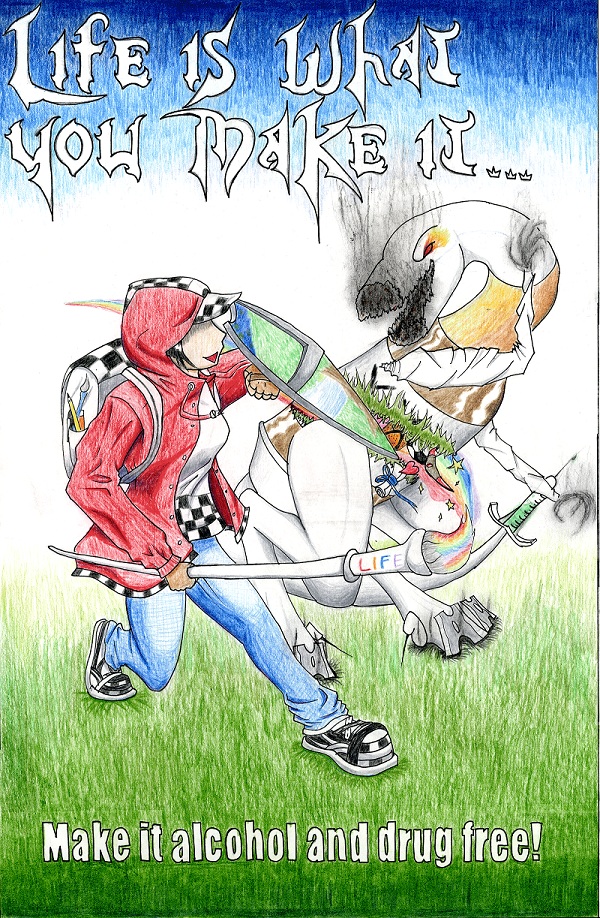 Description
One of the many time-consuming items from my Advertising Art & Design, Graphic Design classes, this one submitted into an anti-drugs/alcohol contest. Unfortunately, I did not even place, but I did recieve an Honorable Mention.

The person who won 1st prize, $5k, was an 8th grader at least 5 years younger than me with terrible drawing skill.

What the hell is a 13 year old going to do with $5,000?!