T-Rex
T-Rex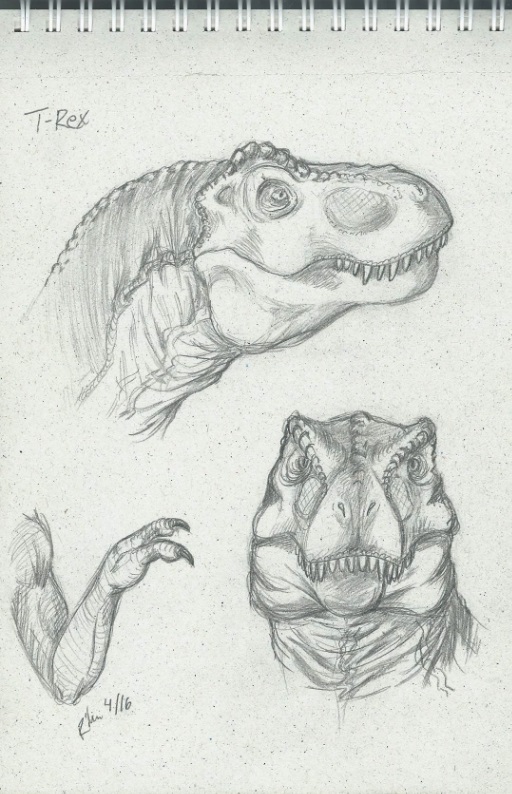 Description
I had hard time with this one. Not the side profile but the front. I will practice that. A lot. :D 
I find reptiles' and birds' faces very silly looking when they are looking straight at me so... Trying to create a front profile of a tremendous dinosaur ( which is basically both, more or less) was challenging but still entertaining. 
As a reference I used one of my figures to get the face done right.