rough sketches part 1
rough sketches part 1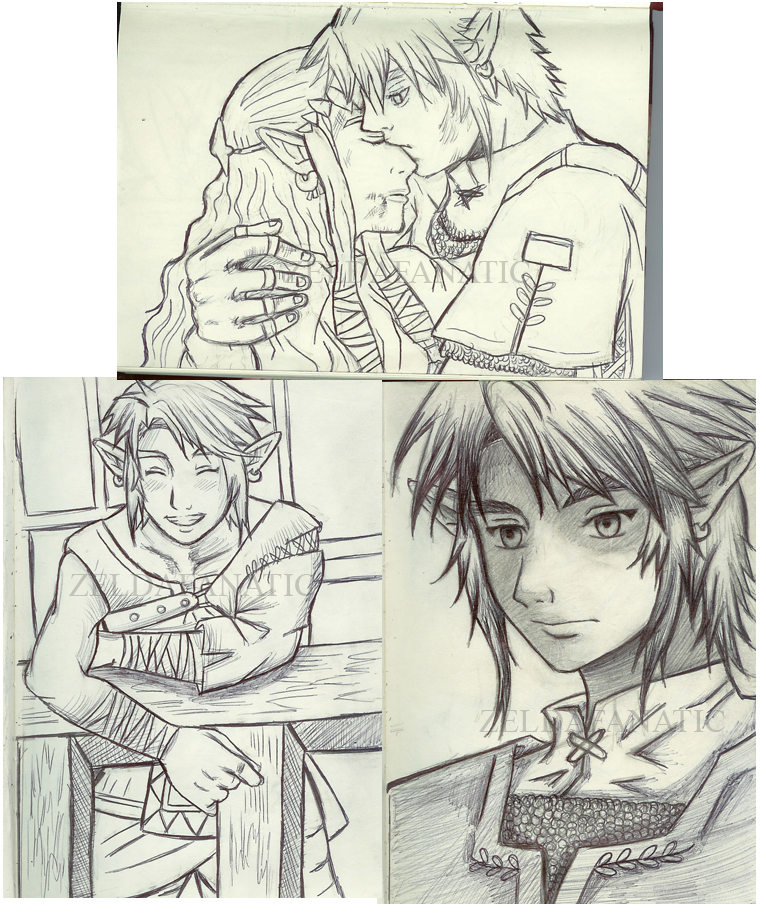 Description
feel like updating even if its small

CREDIT: Immortal Rain manga for bottom pics and final fantasy cloud and aerith fanart for zelink pic. ( ill give link to that later)

this is a 4.5X4.5 sketchbook that i found and has never been used for 2 years so i feel like filling it up with zelda stuff and others. and yes the sheets are yellow but its not cuz of aging. its like that xD~
top: Zelda+Link (my friend said looks like Link is biting her nose LOL) zelda died or got hurt and link is sad
bottom left: village link smiling
bottom right: dark link (i need to draw more of DL)

medium: pencil and pen.
General Info
Comments
11
Media
Graphite pencil
Time Taken
lost count
Reference
ff fanart cloudXaerith and immortal rain manga