'Rematch' Cast Updated
'Rematch' Cast Updated
'Rematch' Cast Updated
by
RisanF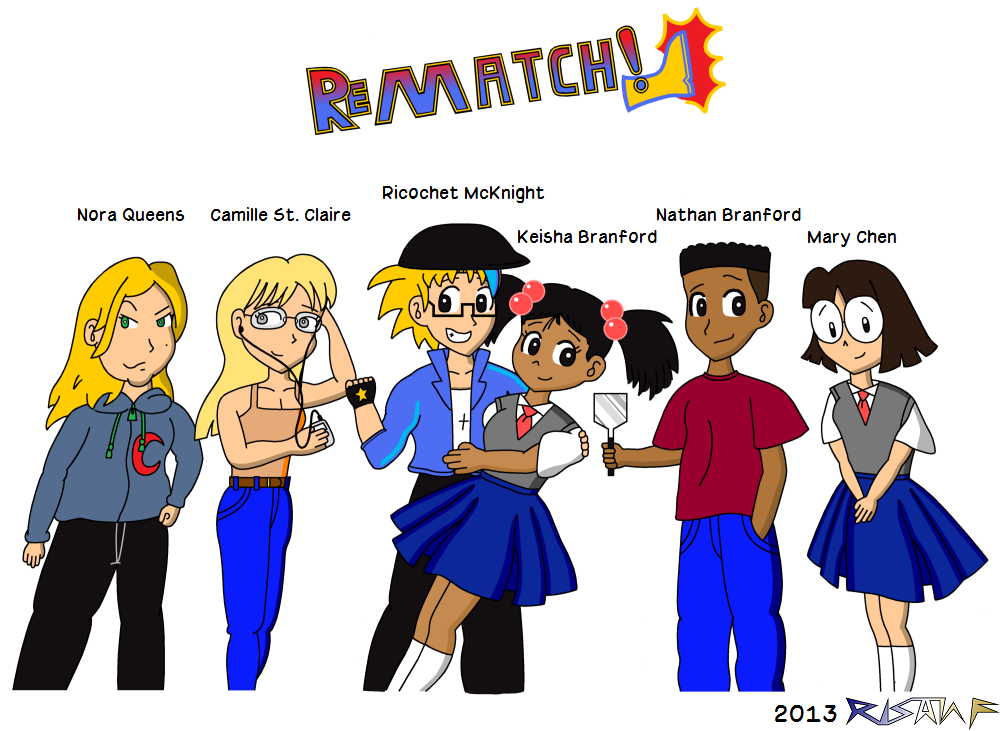 Description
'Rematch' Cast Updated: The main characters of my latest story series, Rematch!, now including Nora Queens and Mary Chen.

Ricochet McKnight: A sixteen-year-old Chicago kickboxer whose real name is Richard McKnight. Ricochet climbs the ranks of the teen kickboxing circuits, and also dabbles in bad creative writing.

Keisha Branford: The younger sister of Ricochet's best friend, Nathan. Smart and energetic, she plays the electric violin, and is in love with Ricochet.

Camille St. Claire: Ricochet's beautiful, deadpan ex-girlfriend. Though cool-headed, Camille also likes to unwind to 1980s hard rock.

Nathan Branford: Ricochet's best friend, and an amateur chef. He is a particular person, and enjoys bundt cake and Japanese cuisine.

Nora Queens: Ricochet's trainer, and owner of the Bloody Queen boxing gym. Tough as nails, and a reliable mentor inside and outside the ring.

Mary Chen: A Chinese-American high school student, and Keisha's best friend. Mary is obsessed with made-for-tv dramas, and nervous around boys.