Goku and Arale (hands-edit)
Goku and Arale (hands-edit)
Goku and Arale (hands-edit)
by
RisanF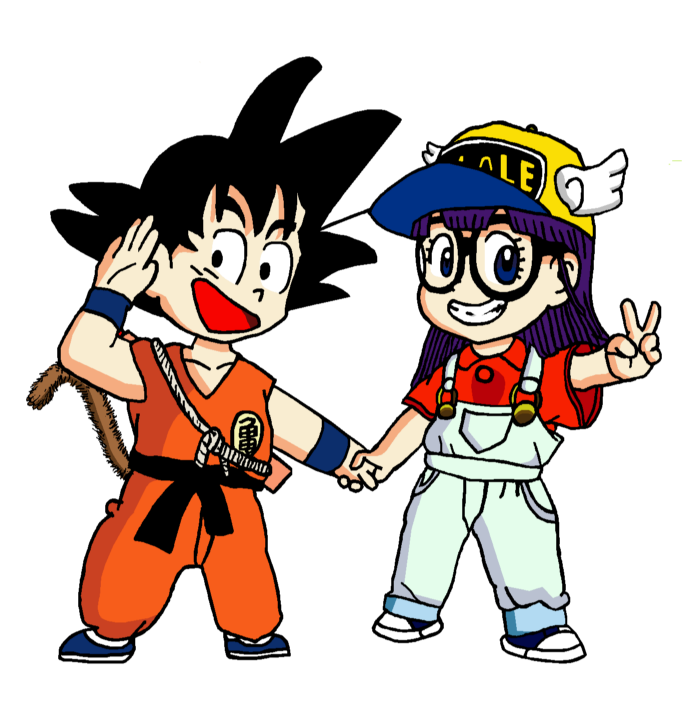 Description
Someone said they didn't like how the hands were drawn in the previous version of this picture. Looking back, I admit I wasn't sure of what I was trying to do either. I decided to make a new version, with a simpler position for the hands that I think looks a lot better. This is actually one of the oldest pictures in my gallery, but it never hurts to do a quick touch up.

Old Summary: Here's a fanart that's very close to my heart. It's of course Son Goku, together with a new girlfriend from Penguin Village, Arale-chan! After seeing the Dragon Ball special "Mystical Adventure," I've enjoyed pairing up these two, since they could really hit it off. With her purple hair, glasses, and upbeat attitude, Arale has a unique feel about her, and I think it would be nifty to see Goku end up with someone very much like himself.

...what? Chichi? She can have Obotchaman. Another idea I might use...
General Info
Comments
2
Media
Digital drawing or painting
Time Taken
Reference