Different and Cool - Champion Family
Different and Cool - Champion Family
Different and Cool - Champion Family
by
RisanF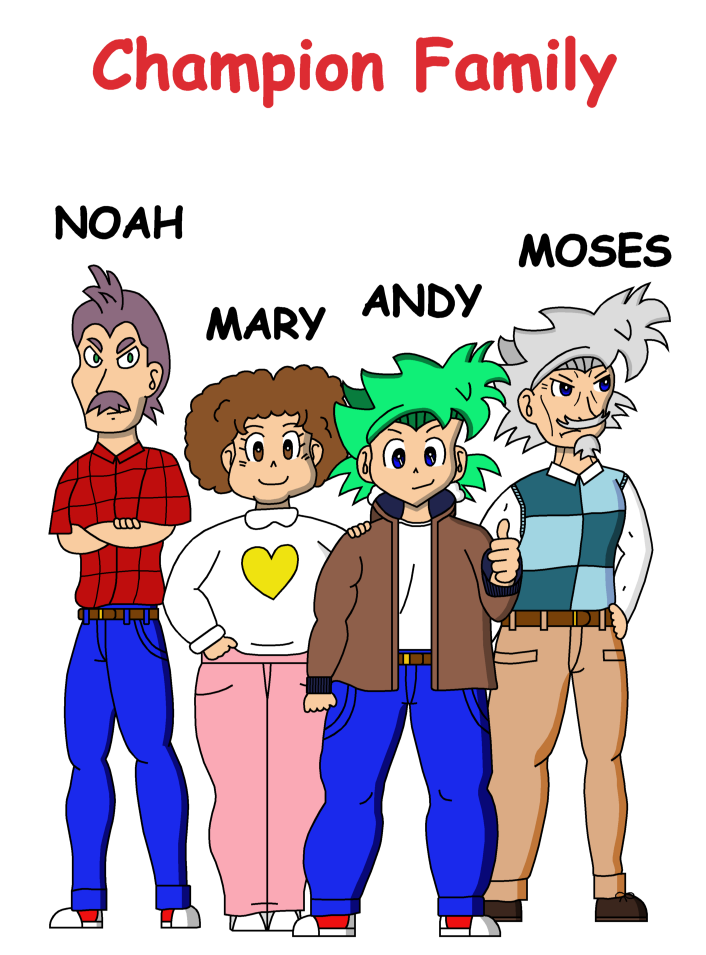 Description
Here are some characters from my story series, "Different and Cool." It's Andrew Champion again, shown for the first time with his extended family. Mary is the lone character without a spiky haircut, since she is not related by blood to the rest of the Champions. By the way, do you think Noah looks too much like Jeff Foxworthy?

Andrew Champion: The main character of Different and Cool. Left an orphan after his parents died in a car wreck, he has been taken in by his aunt and uncle. At fourteen, he is currently enduring social pressure after he insisted on befriending a nerdy girl in his school.

Aunt Mary: Andy's aunt by marriage. She has stepped up to raise Andy after his mother died. Has a taste for philosophy as well as pound cake.

Uncle Noah: Andy's maternal uncle. A police officer, he approaches life with a pragmatic and stoic attitude.

Grandpa Moses: Andy's maternal grandfather. He is a former adventurer who adopted a pessimistic demeanor after failing to save his wife from a demon. Still young at fifty-seven, he has a surprising amount of fighting strength.