SmallPelt and CopperStripe
SmallPelt and CopperStripe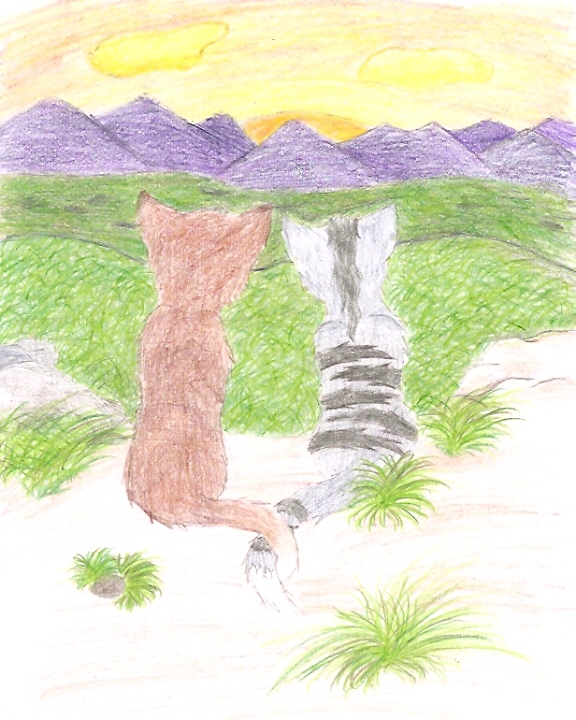 Description
this is (from left to right) the newly named Copper Stripe and Small Pelt, new warriors watching out for Sea Clan all night long.
anyway this is the first pic I've done in a looooooooooooooooooong time, sorry!
I've been trying to get it posted but stuff got in the way.
so anyway I've made some adjustments to my Warriors story. right now on my drawing pad i have a pic of a new cat that changes stuff. like that Small Pelt isn't Leafy Face's son he's her sister's Stopped Fur and yes i know there is a Stopped Fur i didn't relise it until like just now.
whatever.