what the ----
what the ----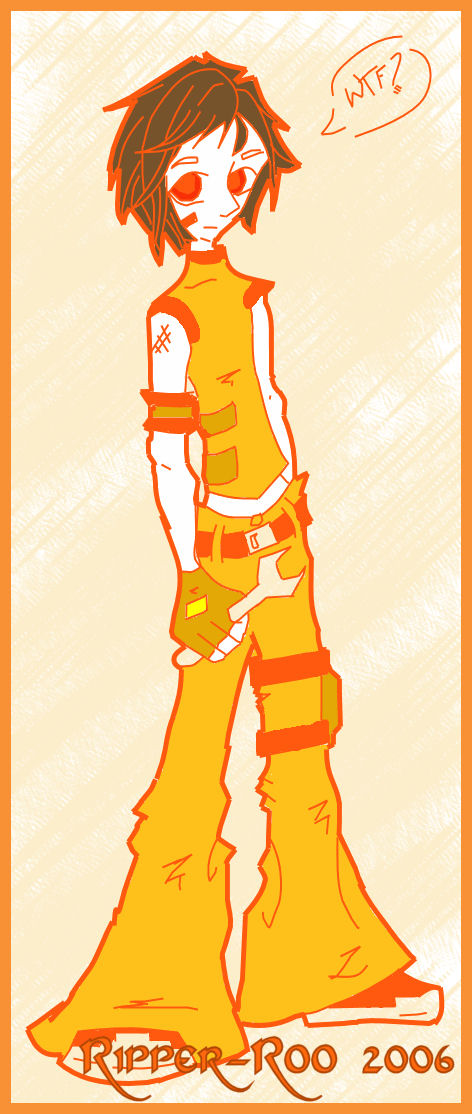 Description
Soooo, some random character that I made up yesterday while watching my little brother play Tony Hawk's Pro Skater 4. Yay. I shall call him Sethos... or something stupid like that. ._.; I even came up with some background info, because I was bored.

He's an Egyptian mechanic of sorts. He's 16, and he's short... like, 5'2". xD Somewhere around my height. He's cocky, confident, and a bit of a goofball. Yatta yatta yatta.

kthen.

I had fun with this picture. xD Trying out some new stuff with layering and all that shiz on PSP9. I must say, I'm impressed with the result. I have gained mad skilz using the pen tool. 8) Go me.

Lottsa warm colors, because... well, because I wanted to use warm colors. xD It was fun.

Mediums: Pencil, Paintshop Pro 9
Legal Stuff: Sethos and the art belong to meeee. Not yew. Dx Art stealing is for n00bs.
General Info
Comments
1
Media
Digital drawing or painting
Time Taken
Reference