Sasha the Fire Bender
Sasha the Fire Bender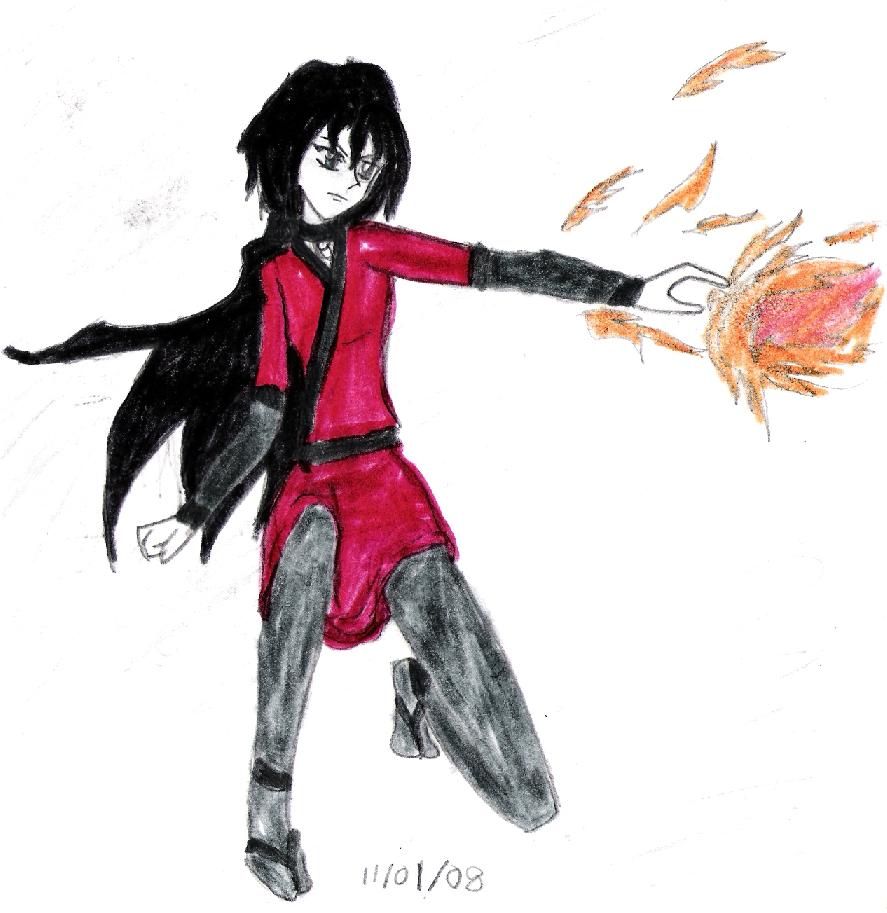 Description
Sasha was born an outcast, her fmaily were banished because they thought what the Fire Nation was doign was wrong.

They raised her and taughter her how to Fire Bend.
Her parents died in a tragic accident(Which she found out later was actully an assaination by the fire nation). Leaving her to train herself.

Soon,s he became a traveler, she kept her fire bending a secret, to avoid trouble and other problems.
When she came to a forest that had streams everywhere, she met a water bending hermit named Kurai.
She was 20 years old when she met him, and he was 25.