Majoras mask
Majoras mask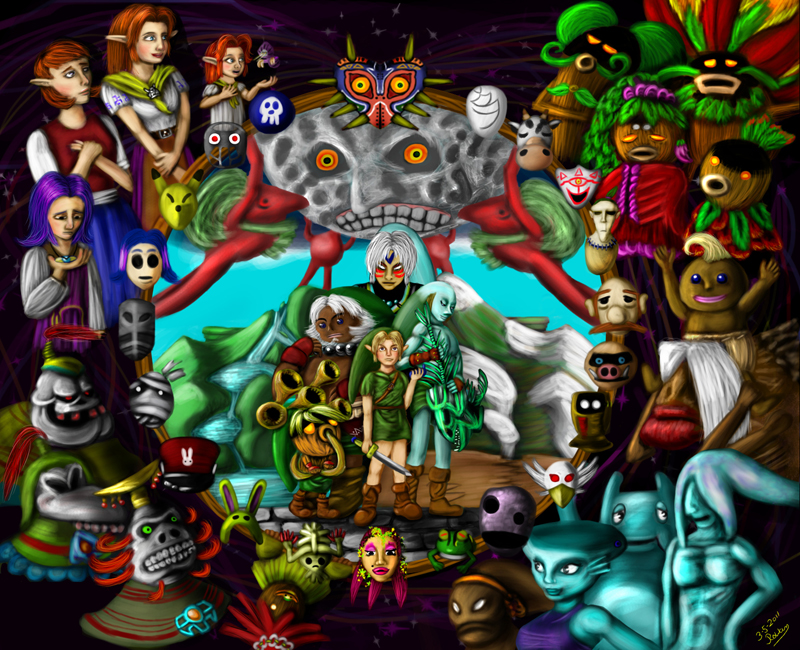 Description
Another fanart of the best game ever.
Yes i liked this one more then ocarina of time

I had pretty much trouble with the concept of this one.
The part with link and his forms and the masks was my original idea but is was pretty empty so i started making some doodles around and BAM this is the result.

The most troubling part for me were the zoras but at least lulu looks like lara croft....

took me 13 days
i dont remember the hours.
photoshop CS
Bamboo tablet.