Nabooru sage of spirit
Nabooru sage of spirit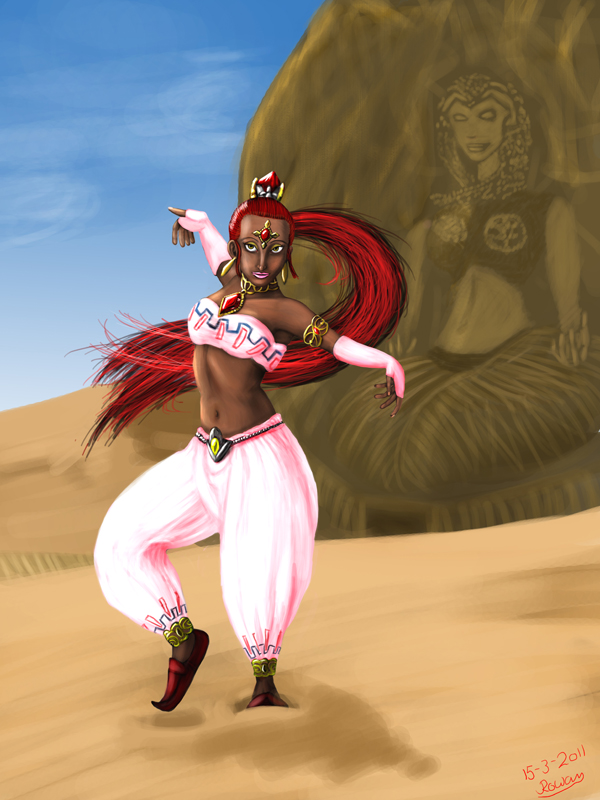 Description
Nabooru sage of spirit.
My favorite of the seven sages (people always forget zelda)
Also the gerudo are my favorite tribe probably because of the arabic,red haired, amazone combination.
Too bad she/they had such a small part in ocarina of time.
I also loves the egyptian feeling of the spirit temple..wee anubis XD
My goal was to make one of the best nabooru fanart but if i managed to do that is not for me to decide.
Photoshop CS
bamboo tablet
references
around 10 hours.
http://rowena-white.deviantart.com/