Zelda and midna
Zelda and midna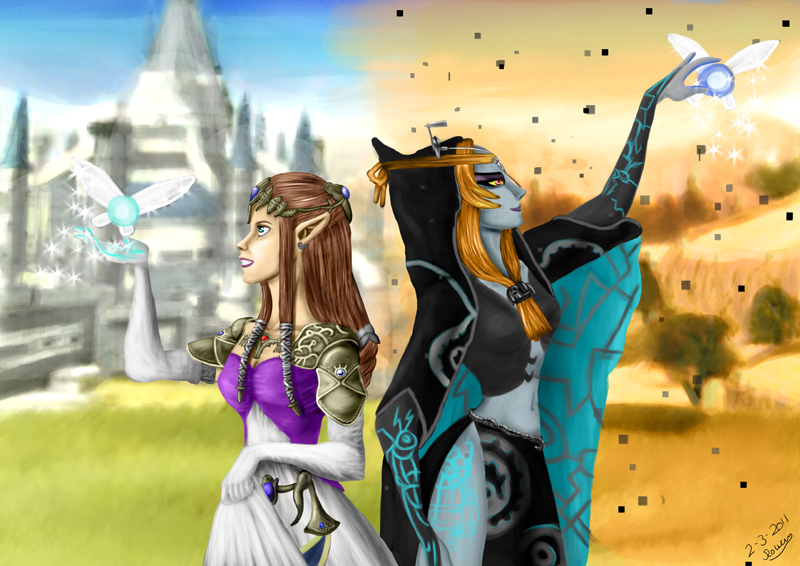 Description
A lovely day with fairy's.
I tried out a new way of coloring and i dont really know if it was a better then i normally use.
well anyway these lovely lady's are midna and zelda both in their own realm.

Kind of funny that i finished this on the same day as the new skyward sword trailer came out XD looks like the new bad guy is an ancestor of the twili.

The background was very very very hard for me since i am not used to draw backgrounds, yes i used a few references.

Used:
bamboo tablet.
photoshop CS
around 15 hours.