Question
Question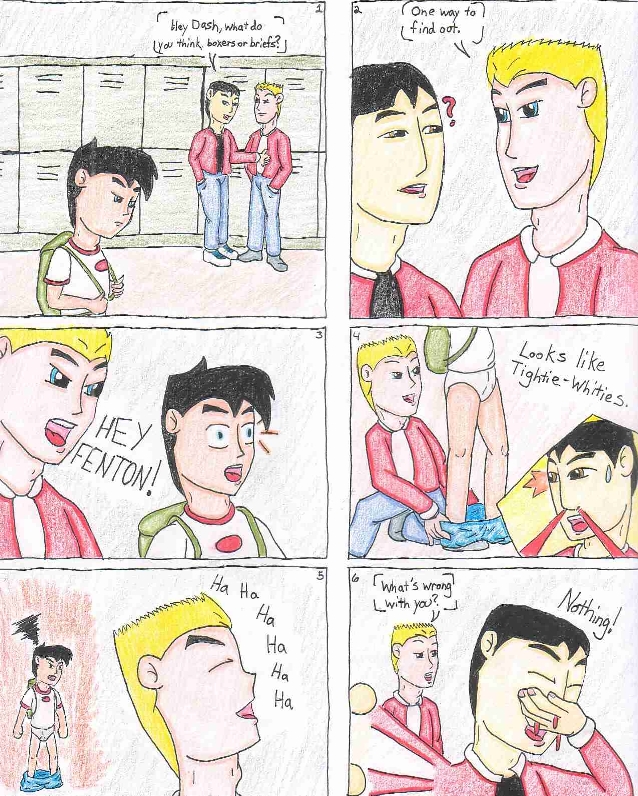 Description
Just something I threw together real quick after the idea came to me.  I know some of the lines and coloring are off, but like I said, I threw it together real quick.
 
Here are the words in the panels if you can't read them.
 
1 - (Kwan) Hey Dash, what do you think, boxers or briefs?
 
2 - (Dash) One way to find out.
 
3 - (Dash) HEY FENTON!
 
4 - (Dash) Looks like Tightie-Whities.
 
5 - (Dash) Ha Ha Ha Ha Ha Ha
 
6 - (Dash) What's wrong with you?
     (Kwan) Nothing!
General Info
Comments
5
Media
Colored Pencil / Crayon
Time Taken
Reference