Remi Meme
Remi Meme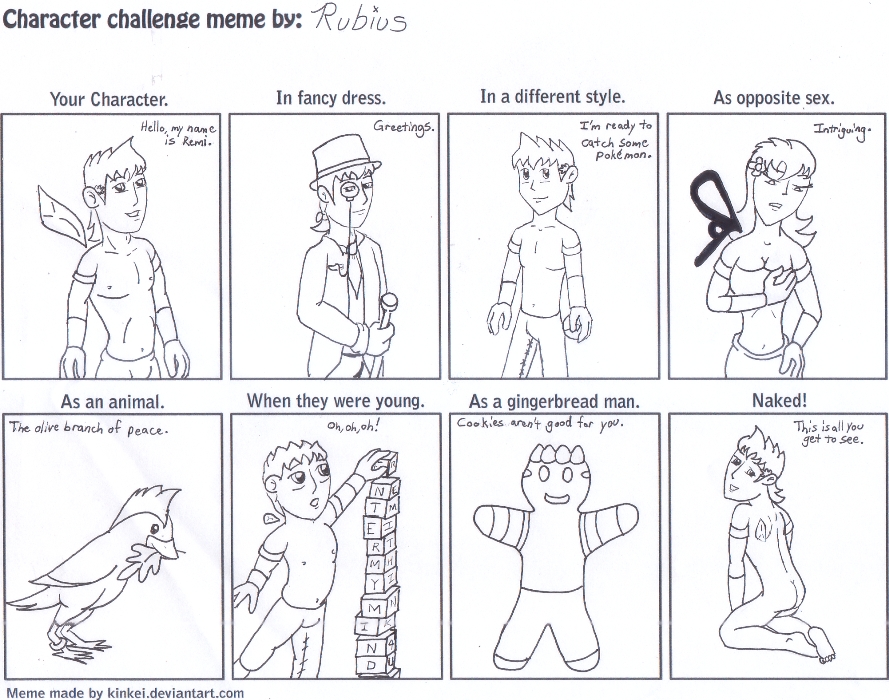 Description
His is Remi's Meme. (I did one for my first three OC's)

I love, love, love, love, love, how Remi looks as a woman. I even changed his fairie wing into a butterfly wing just for this picture.
Some of you may wonder (or you may not) about what is on Remi's back in the last panel. I will explain (whether you want to read it or not). When Remi, Jer, and Ru are not using their wing (for flight, balance, or to express emotions) it shows as a tatoo on their backs. The funny part is the tatoo is on the left shoulder, but the wing appears over their right shoulder. Isn't that something? :P

Out of the three of them, Remi was the hardest because I didn't know what to do with him. He's the "straight" man for most of my stuff. So how do I make him funny or adorable like I do Ru and Jer. Answer: I don't, I just draw him as is and hope you like it. And if you don't well, that is more your problem than mine. :P

LOL, I wrote a book. LOL.