Early Morning Oops
Early Morning Oops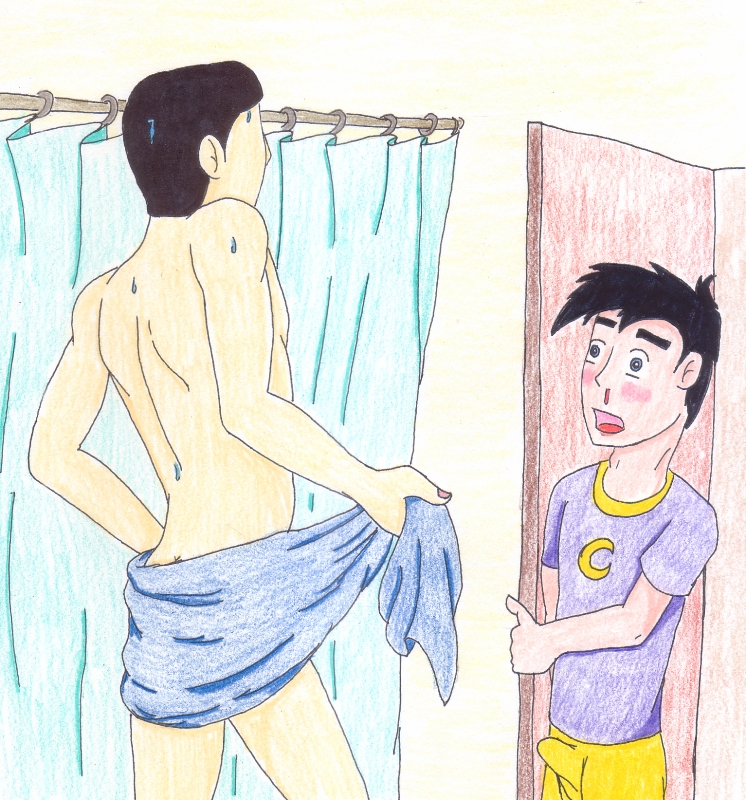 Description
Don't you just hate when this happens? >)

I have been wanting to draw this picture for a long time, but I seem to forget once I sit down to draw. I have a short attention span apparently.
I love how this turned out. Danny took me forever to draw, his head was too big, then too small, then crooked, then too big again, I just couldn't win. I finally got Danny to look halfway decent. I'm kind of lazy with the background, but it's a bathroom, there's not a lot to put in there.

I don't know why I give Danny these pajamas when I draw him in p.j.'s. They are kind of cool looking though. (IMO) I would like to have p.j.'s like these.

I'm a little jealous of Danny...lucky little bastard.
General Info
Comments
11
Media
Colored Pencil / Crayon
Time Taken
Reference